Caring
You start caring for your baby even before they arrive...
...and once you bring them home, the caring continues.
As you marvel over their perfect tiny fingers and toes and worry over every snuffle, rash or temperature, we're here to help put your mind at rest.
More than 50 years of experience
We began making baby products over half a century ago with one clear goal: to make life simpler for real families.
Today, everything we do is designed with real parents and babies in mind.
We know babies can be wriggly. And we know you'll be nervous about cutting their nails, brushing their hair, and generally taking care of your precious little one.
That's why our range of baby healthcare products are all super safe and really easy to use.
Handy to have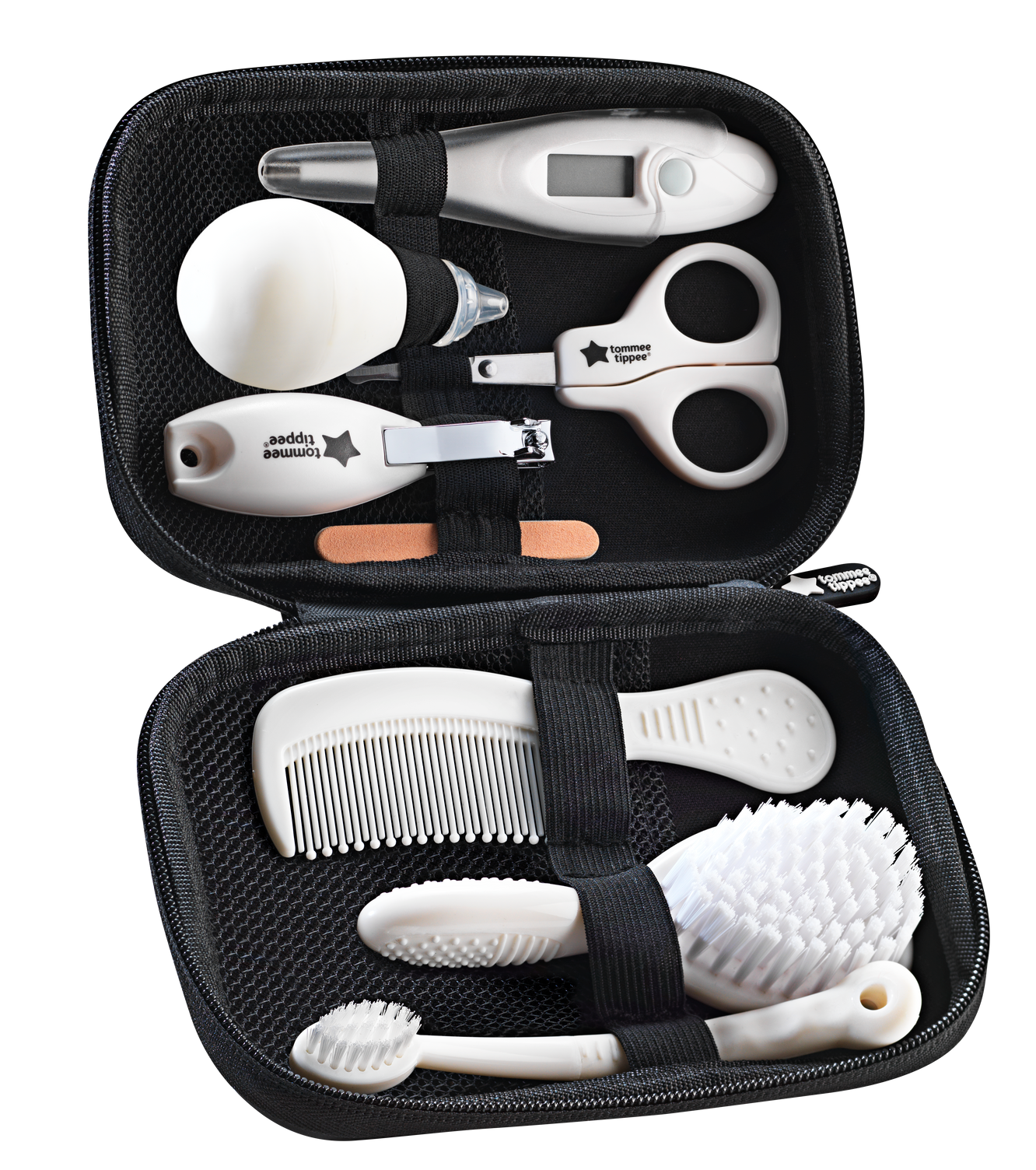 …our popular healthcare kit contains nine essential items to help you look after your baby – all housed in a convenient carry case that's perfect for use at home or on-the-go.
Germ busters
Protecting your baby's immune system as it develops is really important, and by sterilising baby bottles, teats and anything else that goes into their mouth, you can prevent tummy bugs and sickness.
Our sterilisers are fast and fuss-free, and keep bottles, teats and feeding accessories free from harmful germs and bacteria.
Get baby ready
Give yourself peace of mind and your baby a happy and healthy start in life with our range of baby care products.