What to Wear
Among the long list of questions new parents have, one of the most common is...
..."what should my baby wear to sleep?"
At Tommee Tippee, we know all about safe sleep, so let us take you through the ins and outs.
Baby Sleepwear
Swaddlebag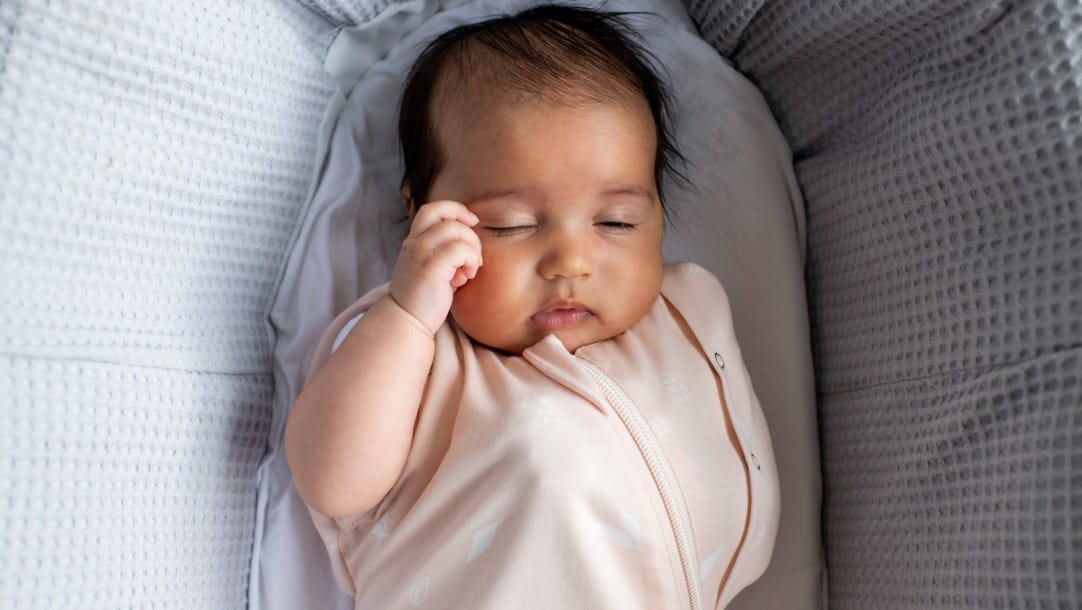 0-6 Months
Available in 2.5, 1.0 and 0.2 tog, our Swaddlebag helps young babies to feel cosy and secure, and improves the quality of their natural sleep.

Sleepbag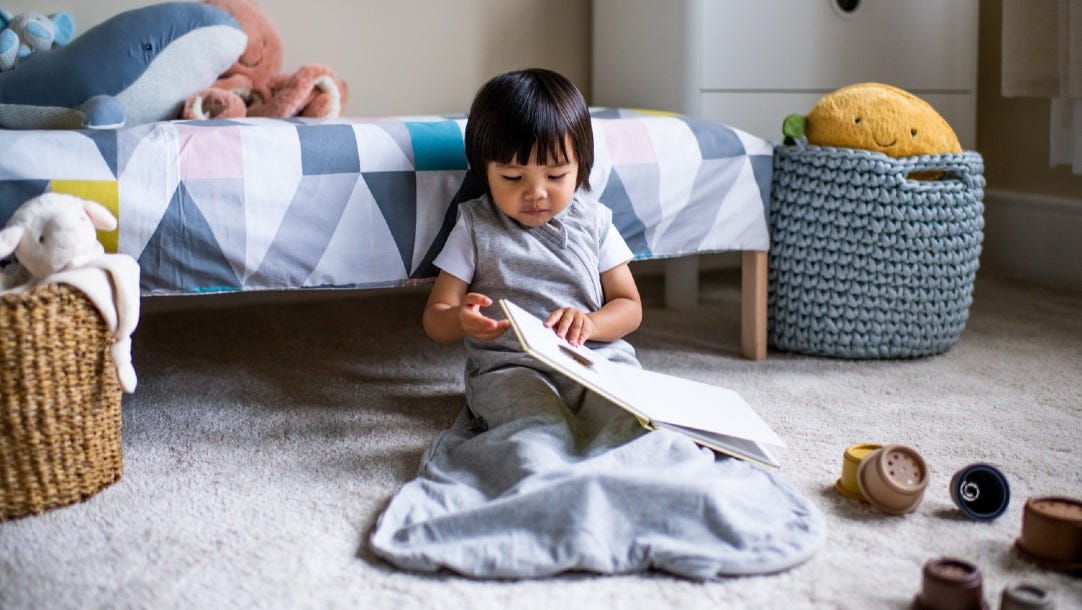 6-36 Months
Our Sleepbag makes the transition from swaddling to arms-out sleeping a breeze. It comes in togs ranging from 3.5 to 0.2, and has a change-friendly bottom-to-top zip.
Steppeebag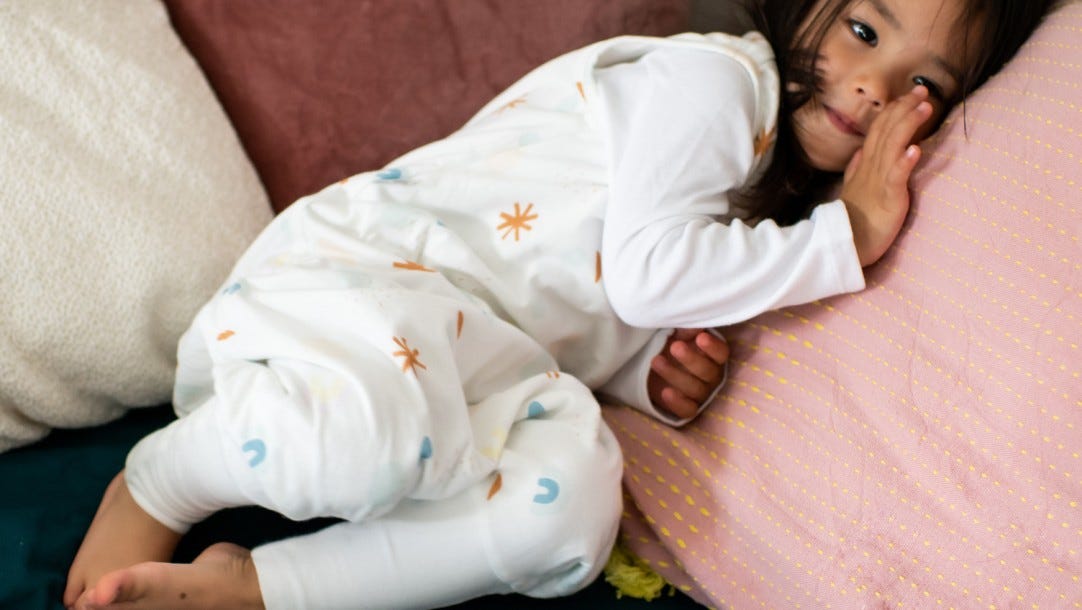 6-36 Months
When your little one has found their feet, our Steppeebag is perfect for keeping them cosy. In 2.5, 1.0 and 0.2 tog, there's an option for each season.
One Sleepbag, all year round
Teaming up with sleep scientists, we've developed a dual-tog Sleepbag that can be worn in temperatures ranging from 14 to 27+°C.
Designed to be worn all year round, our new All Season Sleepbag has removable Zip 'n' Pop layers that mean you can adjust what your baby's wearing as they sleep.
Made for little ones from birth up to 36 months, it's super versatile and can change from 2.5 to 1.0 tog with ease, removing the need for loose bedding.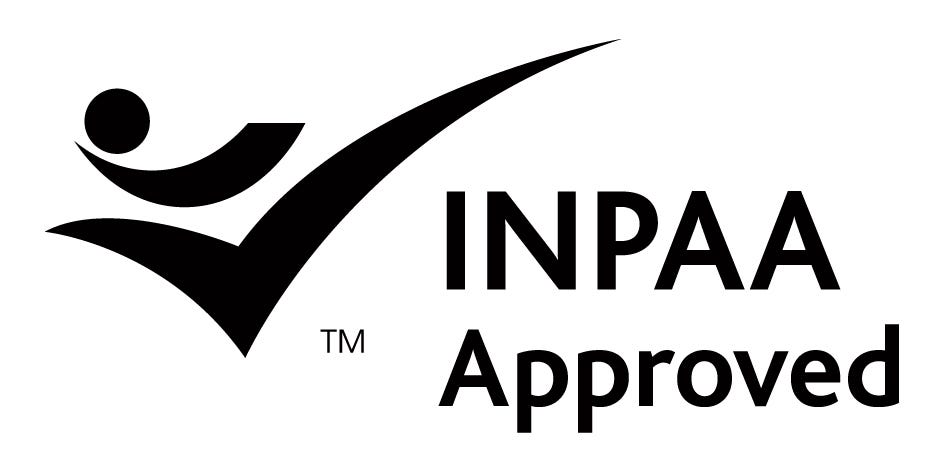 We developed this product with sleep scientists and a qualified paediatrician from Northumbria University, and it's accredited by INPAA - a private Australian organisation that works closely with regulatory authorities, international affiliates, and industry members to improve infant safety.
What exactly is a tog?
Small babies find it difficult to regulate their own body temperature, so it's important that you make sure their sleepwear is just right for the temperature of the room they're sleeping in. To help you out, our sleep styles have tog ratings.
We know that tog sounds technical, but basically, it stands for Thermal Overall Grade.
It's a measure of warmth, rather than thickness, and a value that's determined by a lab test.
The higher the tog rating, the warmer the product.
While our tog ratings are really helpful, we always recommend that you check on your little one as they sleep to make sure that they're not too hot or cold. You can do this by placing your hand on baby's skin, don't go by their hands or feet as they often feel cooler.
Select your size and style
Our sleepwear range grows with your little one, from birth to three years old...
...meaning they're all set to swaddle, stretch, and then, stride out.
| Sleepwear Size | Baby's Height  | Baby's Weight |
| --- | --- | --- |
| 0-3m | up to 62cm | 7-13lbs 8oz / 3.2-6.1kg |
| 3-6m | 62-68cm | 13lbs 8oz -18lbs / 6.1-8.2kg |
| 6-18m | 68-86cm | 18-25lbs / 8.2-11.3kg |
| 18-36m | 86-98cm | from 25lb / 11.3kg |
Meet our GroEgg2…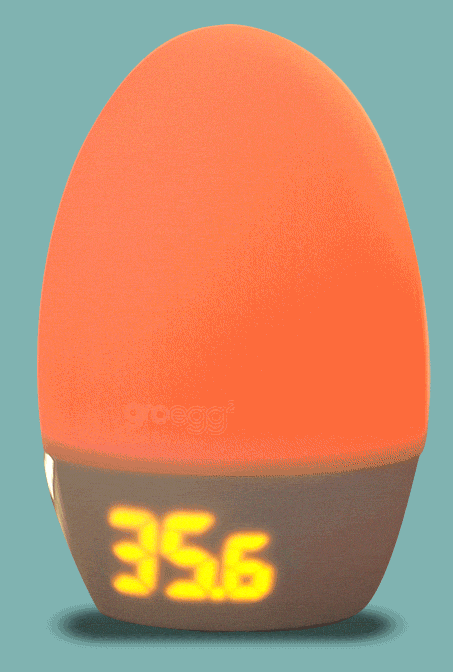 …A handy room thermometer and night light that coordinates with the coloured tog ratings on our sleepwear.
Designed to help you know which tog to dress your baby in as the seasons change, and to give you an extra bit of reassurance (alongside regular temperature checks) that they're safe and dressed in the correct sleepwear.
The GroEgg2 is covered by our exclusive two-year warranty when you buy directly from us.
Size & Tog: How to choose
Thanks to our Size & Tog Selector, buying sleepwear that's designed perfectly around your little one and their needs has never been easier.
Simply head to the Sleepwear section on our site, click on the product you'd like more information about and select the 'Size & Tog Selector' button.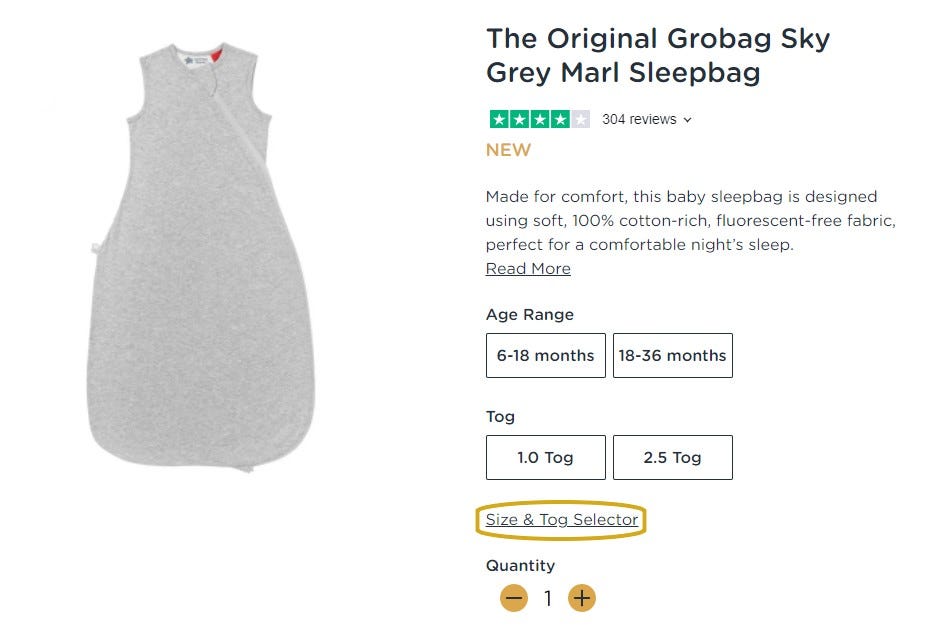 Then just enter your baby's age and weight, and the average temperature of the room they sleep in.
You'll then be able to see the recommended size and tog, plus some additional information about what they should be wearing for bed.
Parent Room | What to Wear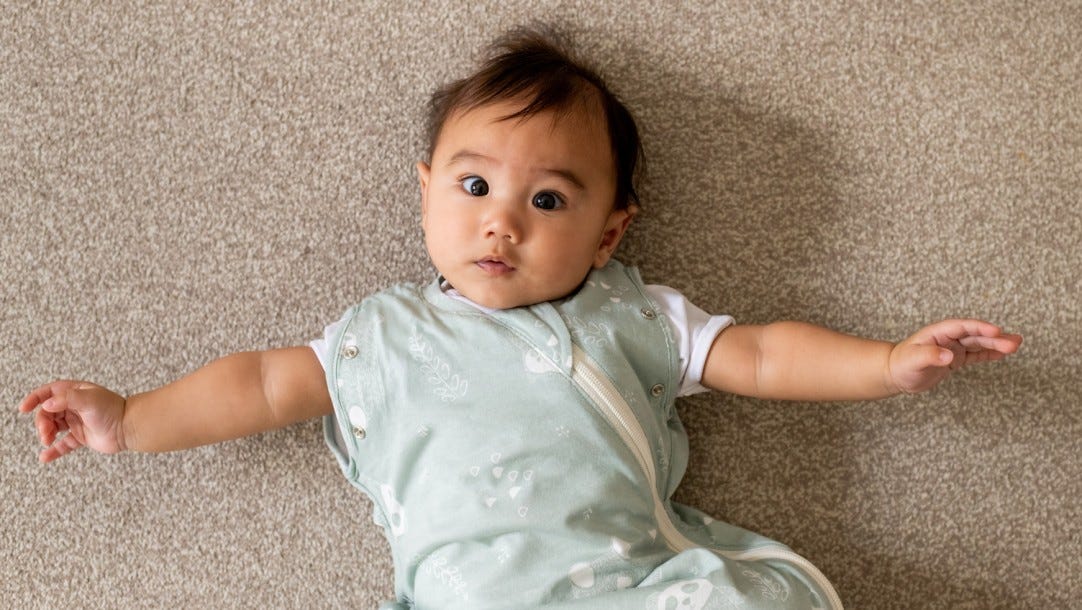 How to Coordinate Your Baby's Sleepwear with the Seasons
Overheating can increase the risk of SIDS, so it's important that you make sure your baby's sleepwear is appropriate for the temperature of their nursery.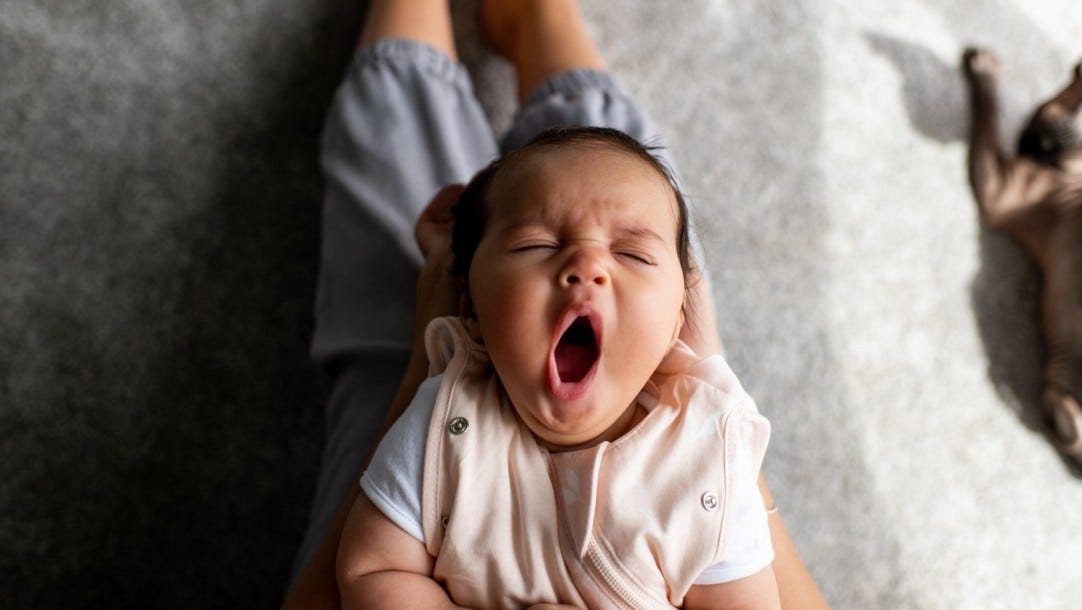 Tips to Get Your Baby to Sleep
We're here to give you some handy tips for baby sleep so you understand your baby's needs, and to help them – and you – sleep a little better.
Baby sleep, all wrapped up
Want to get all your baby's bedtime essentials in one easy purchase? Take a look at our handy money-saving bundles.