Tommee Tipps
To support you on your journey as a new parent, we've pulled together some resources and tips to help make the emotional rollercoaster of it all a little smoother!
Emotional Support for New Parents
We know that the early days with your newborn are full of emotions and excitement, but it's also really normal to feel isolated and overwhelmed.
To support you on your journey, we've pulled together some resources and tips to help make the emotional rollercoaster of it all a little smoother!
Embracing Your Baby Bubble
In the first few weeks and months, it may feel like you're stuck in a newborn bubble. It's important that you don't lose perspective. Remember that this time won't last forever. Your little one will never be as tiny as they are today again, so soak up every moment. After all, there's nothing better than newborn cuddles!
Staying Connected
Using the internet to connect with others is a great way to feel safe and supported. Apps like Peanut, Baby Centre and Mush are designed to make it easy to meet, chat and learn from like-minded parents, in your local area, or across the globe!
If you're looking to meet other new mum's face-to-face, take a look at NCT's list of local activities and meet ups in your area or check if there are any Sure Start children's centres you could attend. Let's Talk Birth and Baby offer a free midwife meet up, and new mums can join a bumps and babies group free of charge.
Express Yourself
Sometimes you can feel great, other times negative emotions loom. It's vital that you share with others how you're feeling. Remember, it's totally normal to feel sad sometimes, especially when you're adjusting to life with a new baby. Little tips like focusing on positive thoughts and times when you feel good and can pinpoint pick-me-ups that can be helpful in the future.
Asking for Help
After your baby has arrived, your hormones are rapidly adjusting to new levels. This can cause your emotions to fluctuate. You can feel all over the place which is totally normal! If you or your partner are struggling to cope, asking for help is always an option. Whether you reach out to a friend or family member, talk to your health visitor or doctor, or get in touch with a charity for some support and advice, you should never worry about asking for support.
As the saying goes, a problem shared is a problem halved. There are so many amazing organisations that offer help to parents, no matter what stage you're at.
Here's just a few...
NCT's vison is of a world in which no parent is isolated, and all parents are supported to build a strong society.
10 Fingers is a UK-based charity set up to support first time mums as they settle into their new role of motherhood.
PANDAS is a charity that offers hope, empathy and support for every parent or network affected by perinatal mental illness.
APNI offers support to mum's suffering from post-natal illness.
The NHS can offer help around coping with stress and feeling depressed after having a baby.
For the dads, take a look at The Dad Pad, Mind, Quick Tips for New Dads and Dads Matter UK for support surrounding all the issues that becoming a new parent can bring.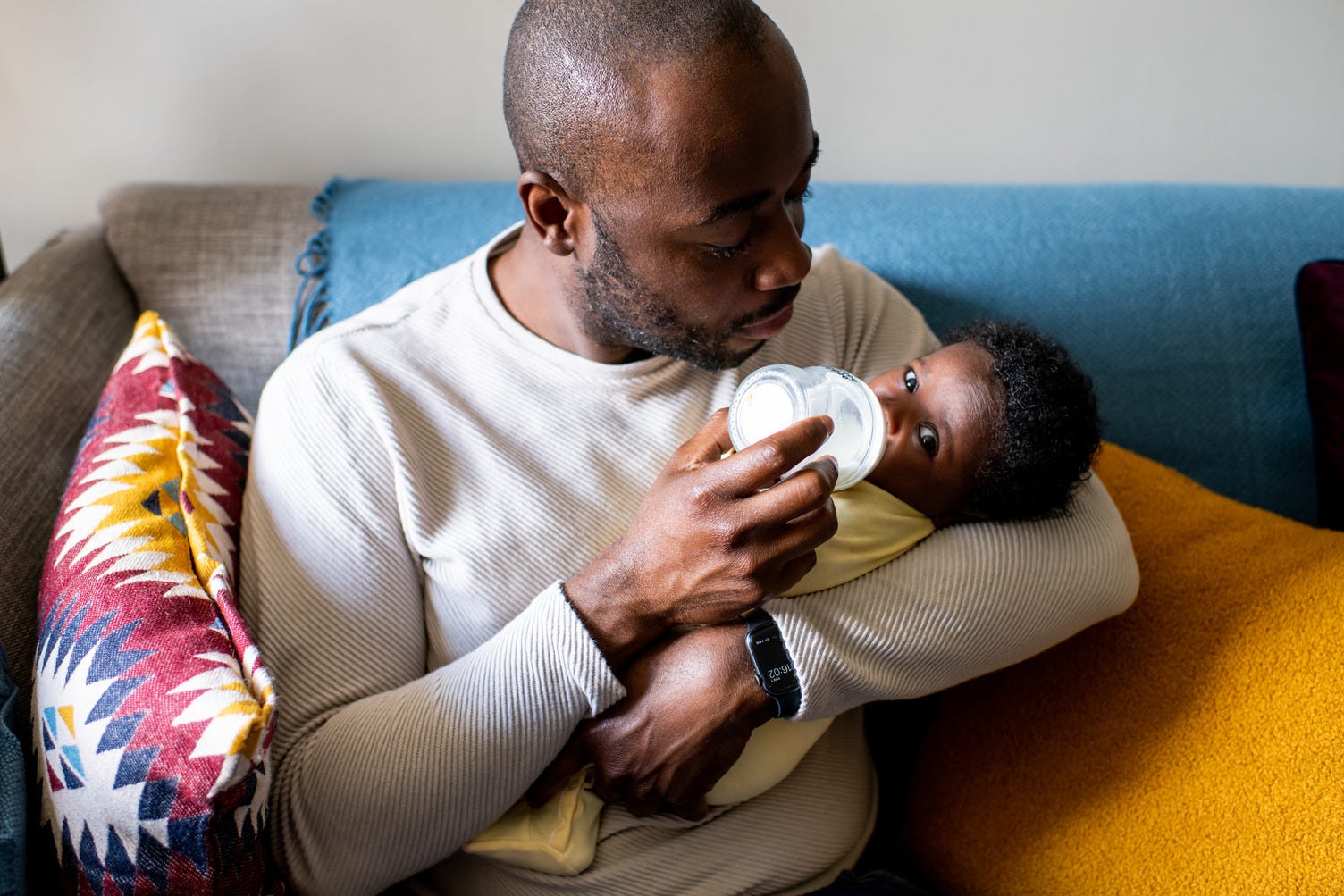 The 'New Normal'
Bringing a baby into the world is emotional or even worrying, never mind when there's a global pandemic! Everyone's getting used to the 'new normal'.
If you're worried about COVID-19 and how it could affect your new family, take a look at the NHS website for more info.