80% less colic*
The advanced anti-colic bottle is proven to reduce colic symptoms for less wind, less re-flux and less fussing. The advanced anti-colic bottle uses a unique, 3-piece anti-colic technology to provide optimum venting during feeding. *We consulted 210 parents who tried using this product to reduce their child's colic symptoms and 80% agreed that the bottle had successfully reduced the symptoms (June 2017).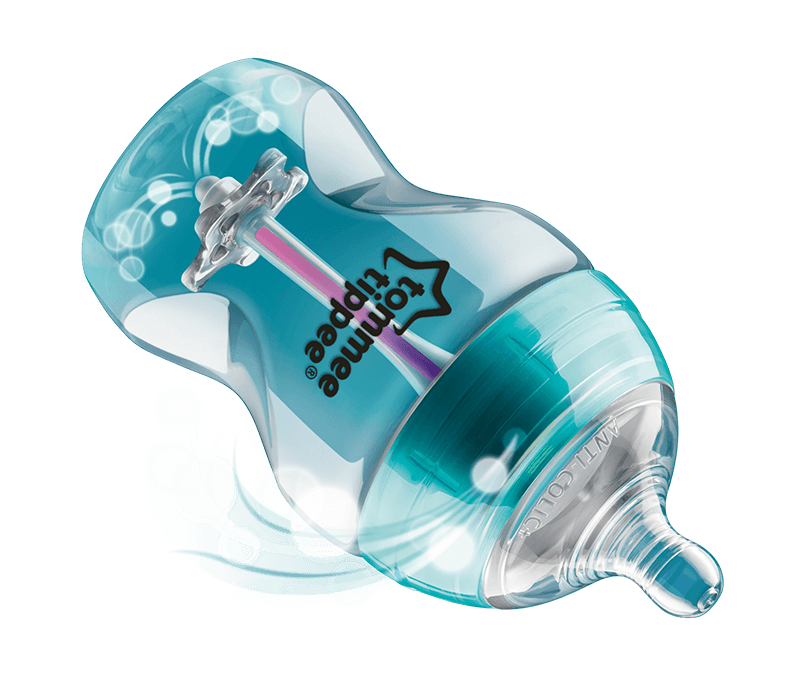 Breast-like shaped teat
The breast-like shaped teat of our advanced anti-colic bottle allows your baby to easily latch on and supports the transition between bottle and breast.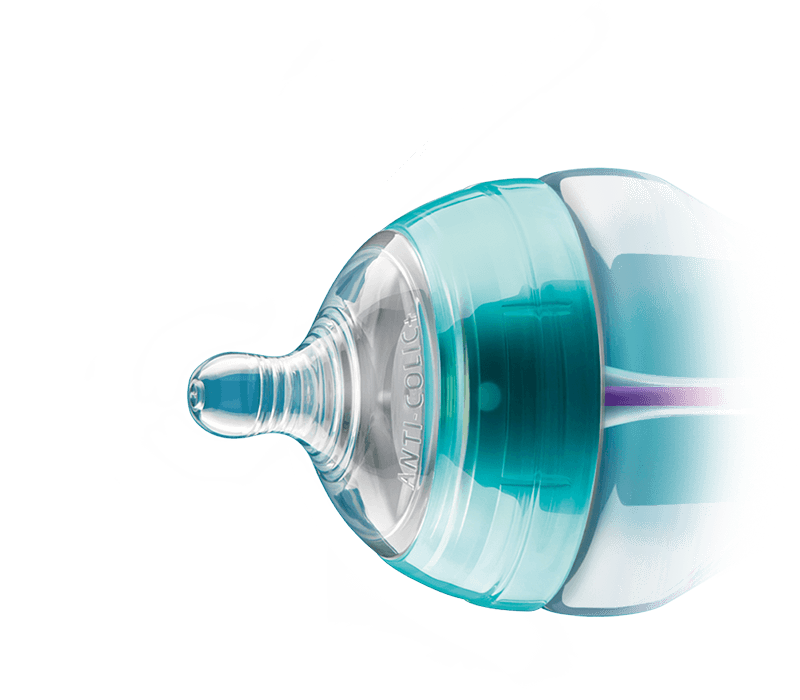 Venting tube with heat sensing strip
The anti-colic venting tube has a heat sensing strip that changes colour if the milk is too hot. Simply dip the tube for 10 seconds to see the feed's temperature. Pink indicates that the temperature is too hot. The star valve at the base of the anti-colic straw keeps milk from travelling up the tube, meaning 80% less wind, reflux and fussing, but 100% more smiles.