80% less colic*
The Advanced anti-colic baby bottle is proven to reduce colic symptoms for less wind, less reflux and less fussing. It uses a unique venting system to draw air bubbles away during feeding. *We consulted 210 parents who tried using Advanced anti-colic baby bottles to reduce their child's colic symptoms and 80% agreed that the bottle had successfully reduced the symptoms (June 2017)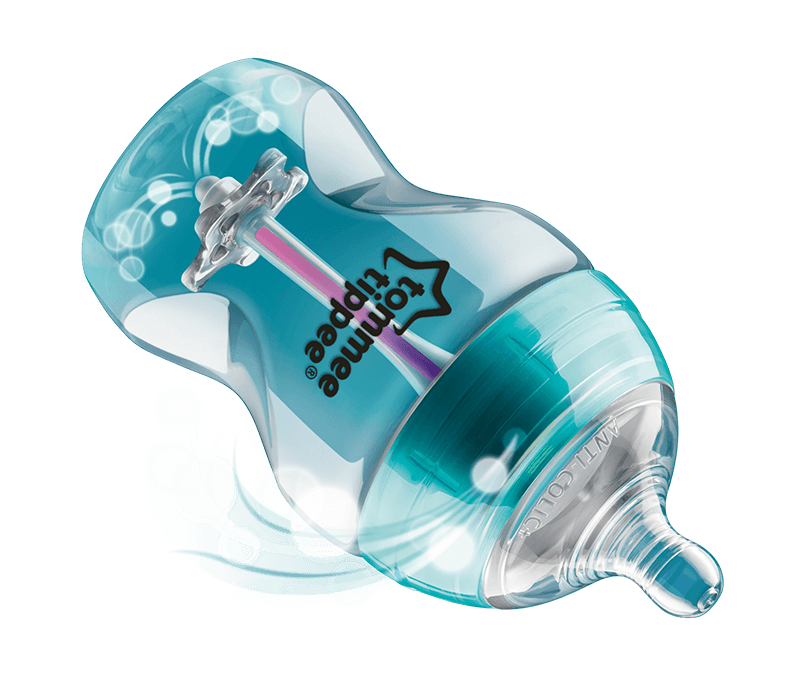 Unique venting system designed to prevent colic
Babies may develop colic symptoms if they take in too much air during feeding. With its unique anti-colic venting system, our Advanced anti-colic baby bottle helps stop air mixing with milk. Air is drawn through the vents in the venting wheel, down the venting tube and out of the star valve at the base of the bottle, meaning 80% fewer colic symptoms, such as wind, reflux and fussing.
Changes colour if milk is too hot
The venting tube has a heat sensing strip that changes colour if milk is too hot. Dip the tube for 10 seconds to see the feed's temperature. A pink strip shows that the milk is too hot. Leave to cool down further before feeding your baby.