Bright light to night light at the flick of a switch
Adapts your normal bright light to a night light, ideal for night time feeds, toilet training and checking on children without disturbing them.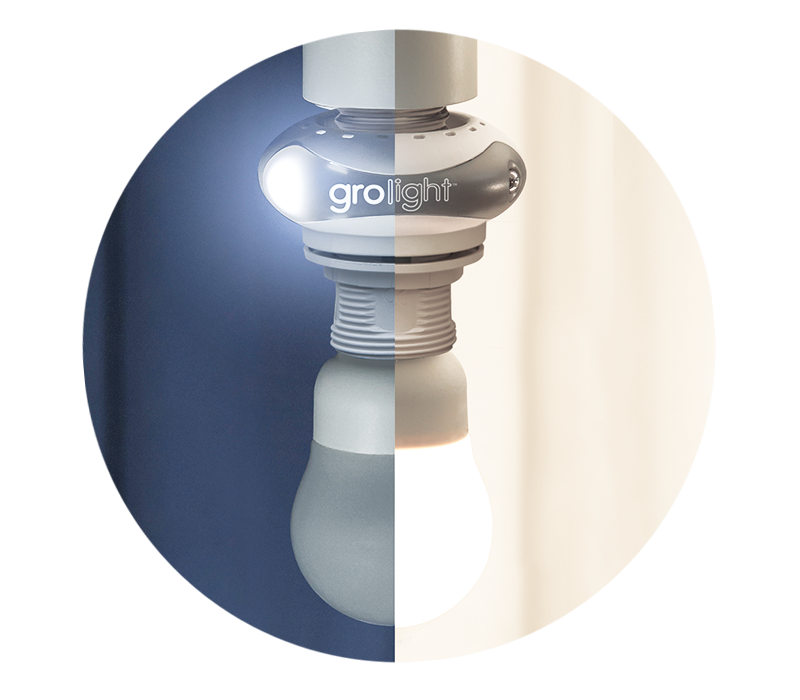 Simple to use and easy to fit
The Grolight adaptor fits into your usual light fitting. Then using your normal light switch you can select the low level LEDs on the adaptor with one flick of the switch or revert to your usual light with a second click on the switch.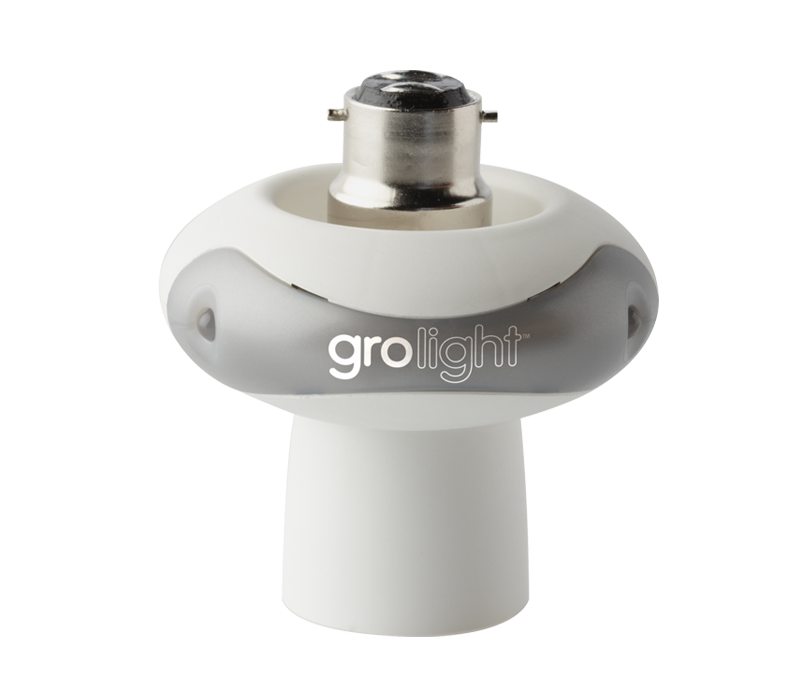 Save money and energy
The Grolight easily attaches to your normal light fitting, turning your normal overhead light or bedside lamp to a night-light at the flick of your switch. No need for additional lighting and useful for all stages from newborn through to toddler and beyond. It even saves you money on your electricity bill vs. a dimmer switch.