The superhero of mealtimes
Toddlers will be toddlers. No matter what you do, they will bash and bump their cups, accidentally or on purpose. With the no knock cup, everyone can enjoy mealtimes, without the hassle of cleaning up afterwards.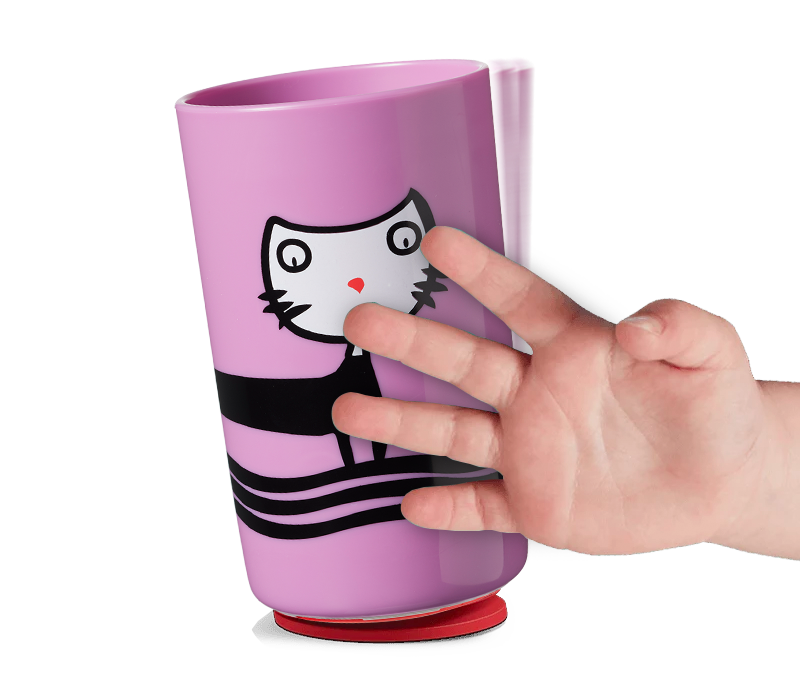 Stronger than a speeding hand
The no knock cup is hard to knock over but easy to pick up. It grips instantly to smooth, flat, solid surfaces, stopping little hands from tipping it over. When it's time for a drink, it lifts straight up.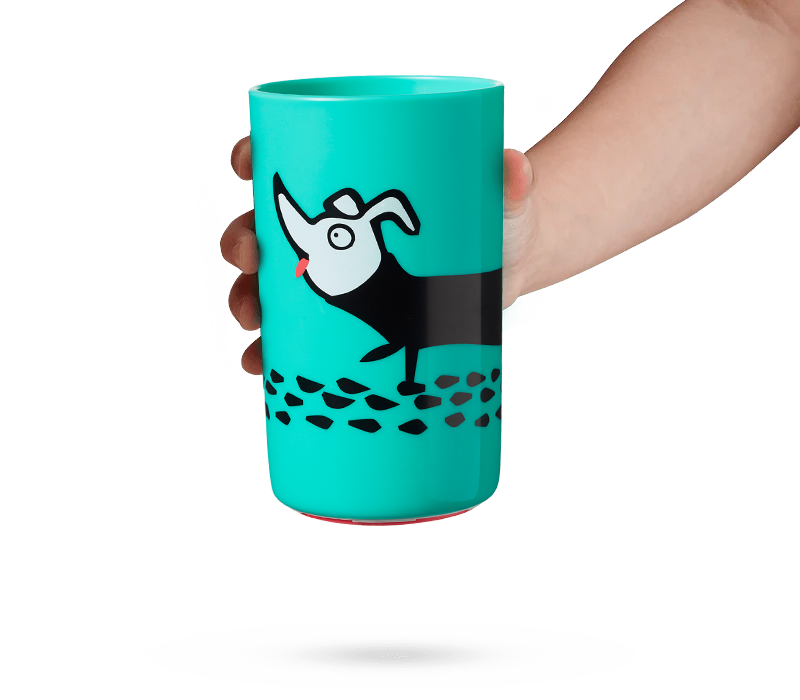 Ace, open-cup drinking
An open-cup with no spout or straw, the no knock cup encourages little ones to sip without spills. Help your toddler master grown-up drinking skills without the stress and mess.