Fun bath toys
Create a waterpark in the bath tub with waterfall chutes and tumbling balls featuring characters from our Grofriends collection.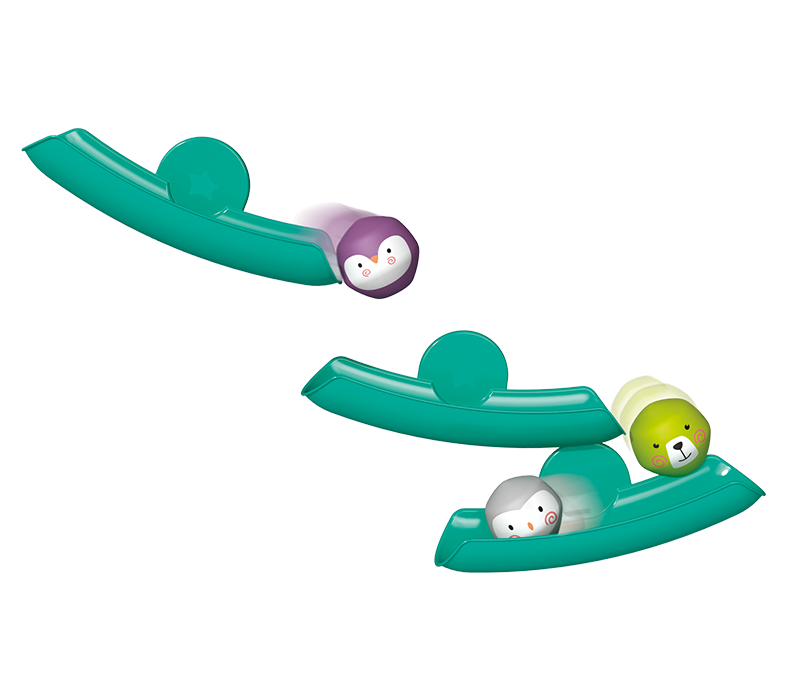 Develop through play
Your baby learns key hand and eye co-ordination, fine motor skills and cause and effect thinking through water play.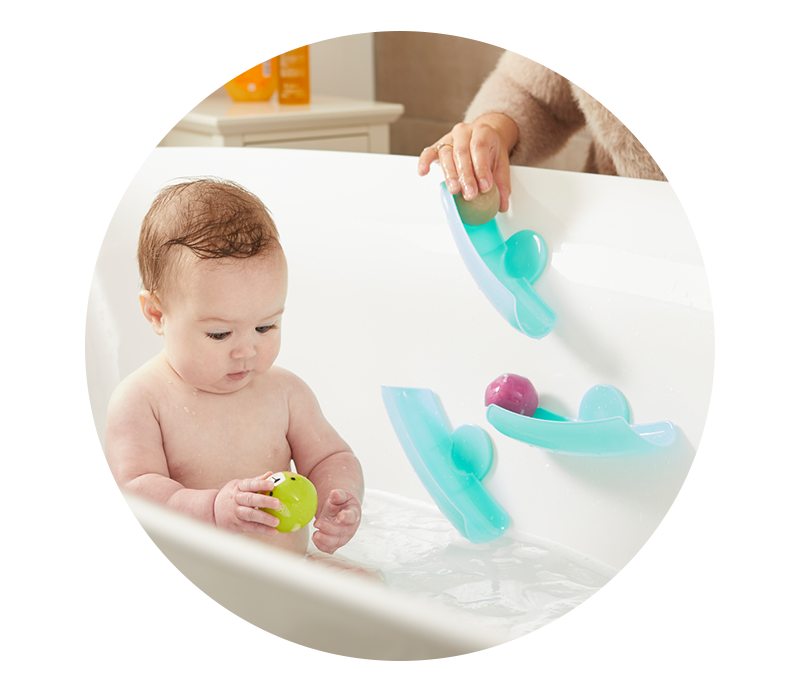 Stick and slide
Suction cups attach waterfall chutes to your bath tub or wall tiles so you can place them in all manner of patterns for water playtime.