Suitable for all stages of teething
The teether's surfaces massage and soothe as teeth start to appear and encourage your baby to develop their chewing ability – essential for moving onto weaning.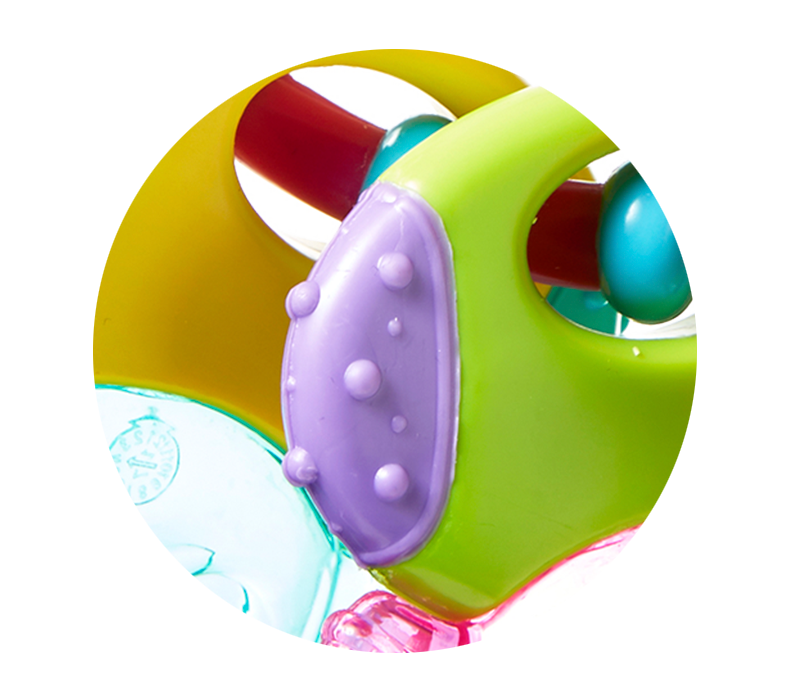 Cools and soothes
Place the teether in the fridge and add extra cooling to soothe sore gums and developing teeth. Ideal for little hands
The ring shape is easy for your little one to grasp and hold so that they can soothe themselves as they gum and chew its textured surfaces.