Learn About Breastfeeding
#TheTruthIs everyone's feeding experience is different, and that's ok.
Whatever happens, we've got you!
Head to our Parent Room, where real parents tell us the truth about their breastfeeding experience.
Mum, you're amazing!
From about 16-22 weeks into your pregnancy, your breasts start producing colostrum - concentrated milk that's packed with nutrients and disease-beating antibodies.
Once your baby arrives, you and your wonderful breasts provide everything they need for the best start in life, and while breastfeeding may be one of the most natural things in the world, mums tell us that sometimes it's hard to get the hang of.
Designed with mums in mind
Our breastfeeding range is created alongside ideas, insights and feedback from real breastfeeding mums.
We believe that every mum is a special, limited edition special. And we know that breastfeeding requires a unique kind of love and commitment.
Inspired by that love and commitment, our Made for Me™ range lets you treat yourself like the true wonder you are.
It includes a range of easy-to-use breast pumps, a soothing nipple cream and super absorbent breast pads – all designed to keep you comfortable and help you to be confident enough to rise to the awesome challenge of being a mum. 
But I don't need anything to breastfeed, do I?
Just you, your boobs and some breast pads should cover the basics.
If you're able to, guidelines suggest that you should exclusively breastfeed your baby for the first six weeks to help establish a good latch and a steady routine.
Then, once you're comfortable, you can think about introducing expressing if you want to.
Using a breast pump to build up a supply of milk in the fridge or freezer can be super helpful. And if for whatever reason your baby can't feed directly from your breast or you want help from a partner, friend, or family member, expressing means that your baby can still get all the great benefits of your breast milk while feeding from a bottle!
Anything they can do… you can do pumping
Introducing the wearable breast pump that puts you in control.
Versatile, discreet, wearable pumping designed to complement your lifestyle, no matter where you are on your feeding journey.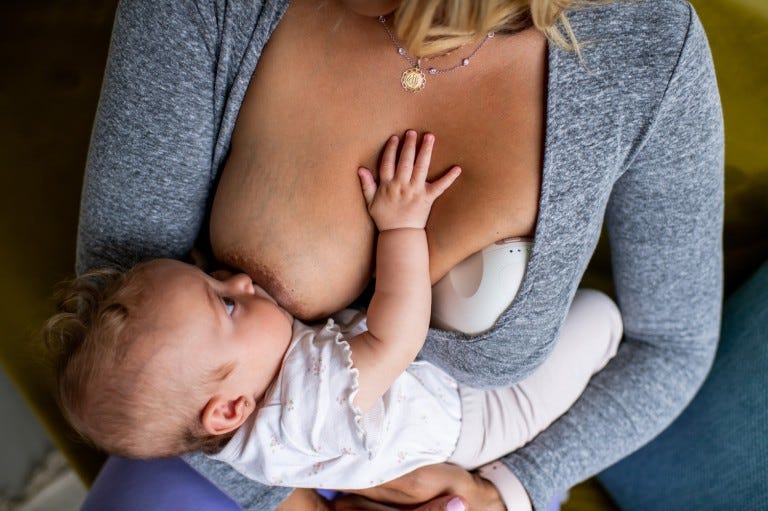 ConstantComfort™ Technology
This wearable pump is the only breast pump that mimics baby's sucking sensation using our revolutionary ConstantComfort™ technology, giving you a gentle and constant latch to help feed your baby with confidence, when and wherever you like.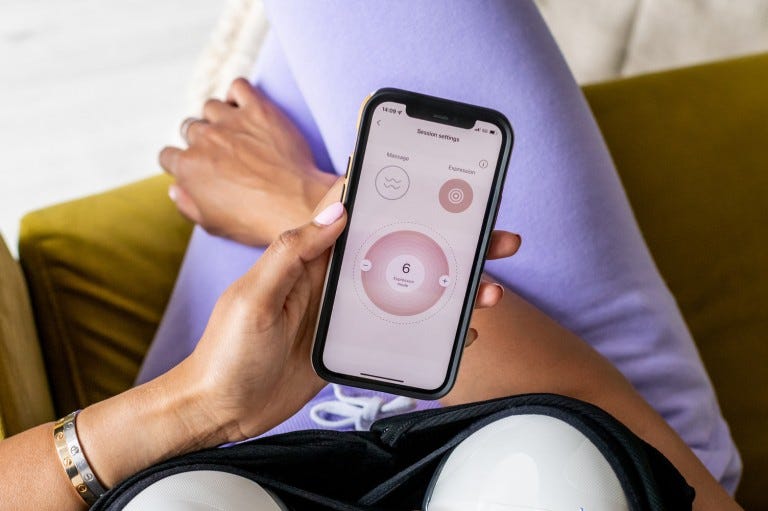 Easy-to-Use App
Our clever smart app means that you can start and pause your pump and adjust the intensity of the massage and expression settings remotely. When you're done, the app adds your unique insights to a tracking page to help improve your milk flow and pick the best time to pump.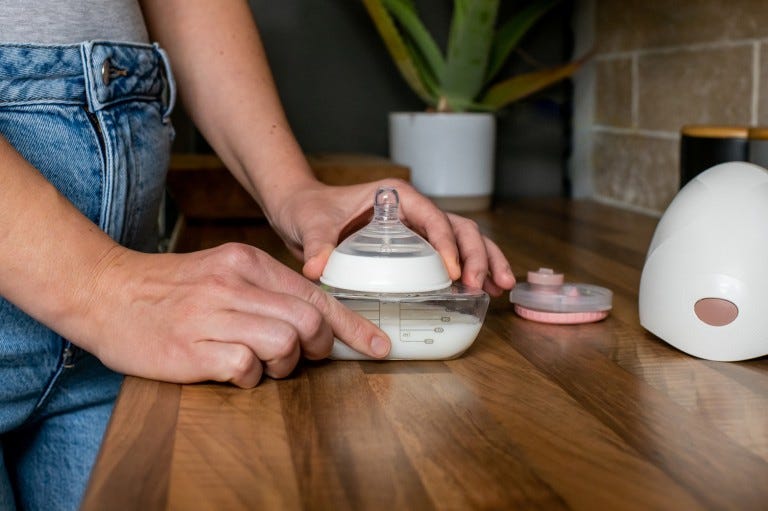 Pump-to-feed
Never waste a precious drop! This pump easily converts to a bottle, for a seamless transition from expressing to feeding. It's compatible with our award-winning Closer to Nature® teats, so you can make your own bottle with guaranteed acceptance in a few simple steps.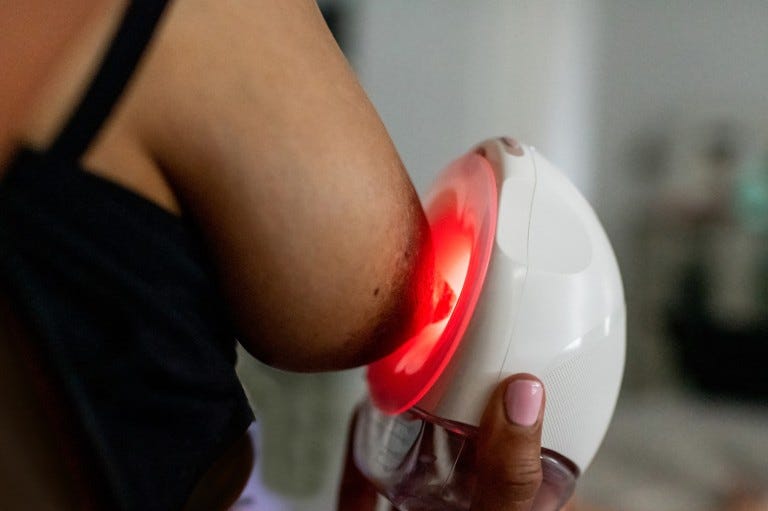 Nipple Alignment Guide
This pump has a red LED light helps you achieve the perfect position and fit for optimal breast milk production. Especially useful in low light or if you're just getting started, it means that you can get the best and most comfortable position, providing extra support and reassurance.
So, which Made for Me™ breast pump is right for you?
This lightweight pump puts you in control as you pump one-handed. It's cord-free and means you can express at work, the café or at home. It's great if you want to express from one breast while your baby breastfeeds from the other.
This pocket-sized pump gives you one hour of expressing power. It's efficient, lightweight and has a handy belt loop. Plus, a choice of massage and express modes, and an LED display so you know how long you've been pumping for.
Like the single, but with twice the expressing action! This pump means that you can express from both breasts simultaneously. It gives over 90 minutes of cord-free power from one charge, so you can express anytime, anywhere.
This app-enabled pump gives all the performance of a regular electric pump, in a discrete, hands-free design that sits comfortably in your bra, so you can express with total freedom.
Manual
Single Electric
Double Electric
In-Bra Wearable
BPA/BPS Free
•
•
•
•
Horn Size
28mm
24mm & 28mm
Portable & Cord-Free
•
•
•
•
Easy Pump-To-Feed Transition
•
•
•
•
Hands-Free
•
Automatic Expression
•
•
•
Adjustable Expression & Massage Modes
•
•
•
Nipple Alignment Guide
•
Express From Both Breasts Simultaneously
•
•**
USB Rechargable
•
•
•
Charge Time
Three to six hours depending on voltage and equipment used
Two hours
Pump Duration from a Full Charge
60 minutes
90 minutes
240 minutes
LED Display
•
•
App Enabled
•
*Based on US consumer research, our horn increased milk flow compared to competitor pumps.
**Double only.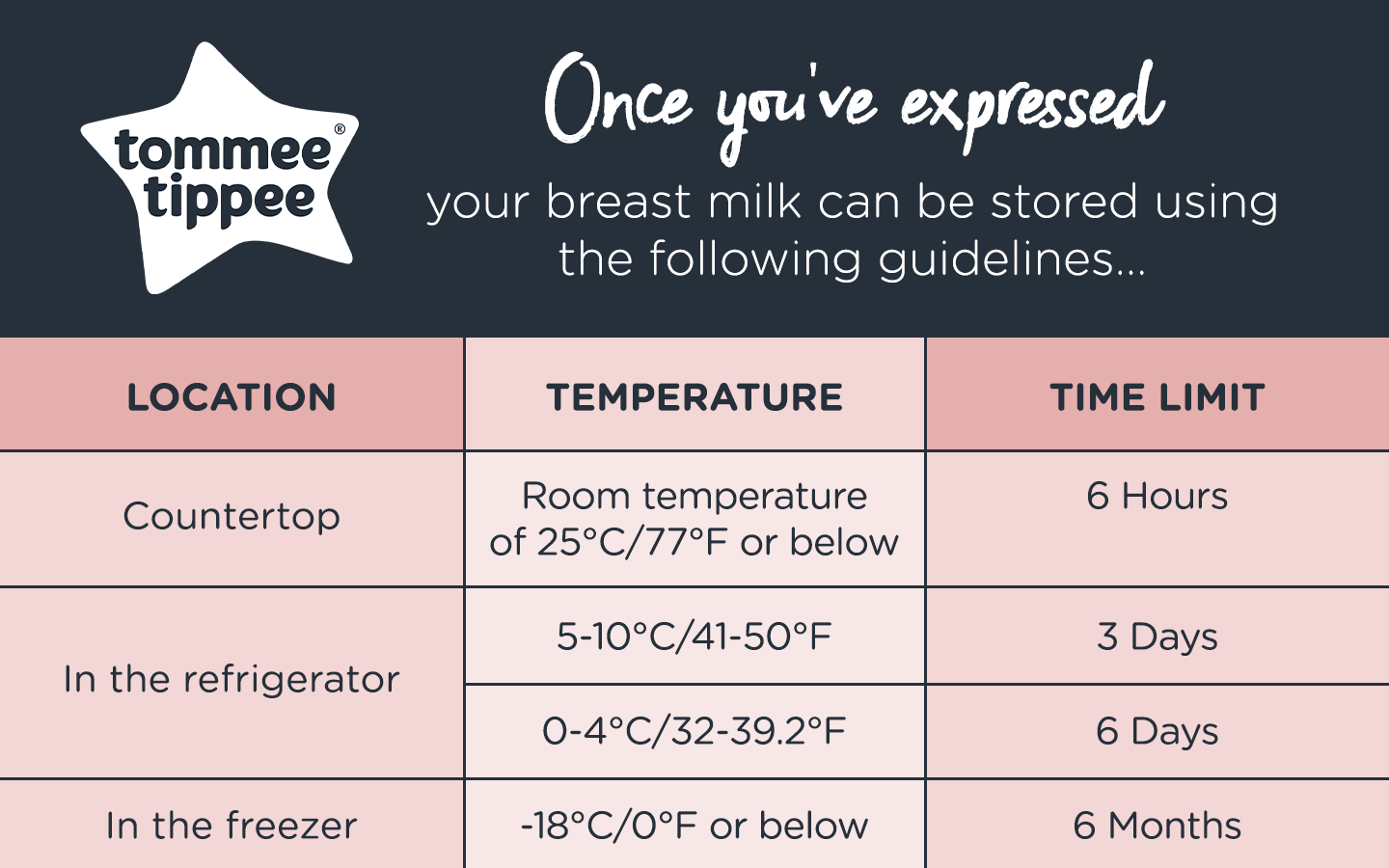 Please note, this table aims to provide a guide to how long you can store breastmilk for a full term baby with no additional health concerns.
Breastfeeding accessories
The closeness and connection of breastfeeding should be a magical experience and we want to help you on your journey.
In our Made for Me™ range, we have the perfect products to support every breastfeeding mum.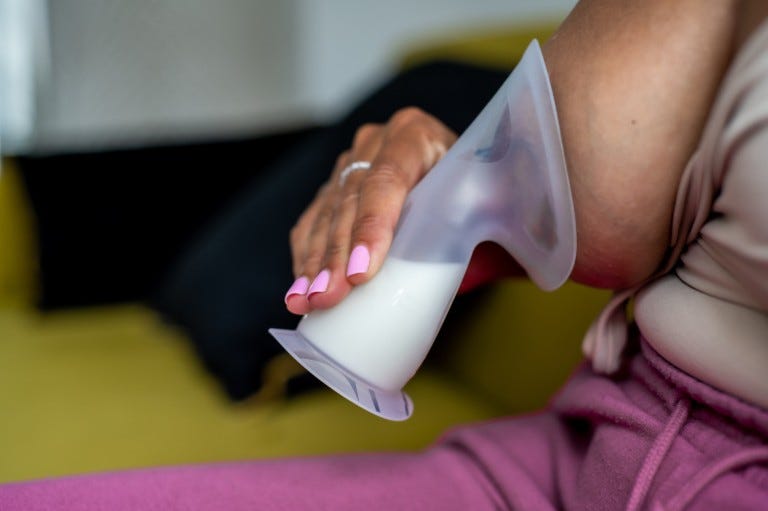 Silicone Breast Pump
Small enough to pop in your bag, this versatile breast pump can be used to catch foremilk from one breast as you feed from the other, ensuring you don't waste a drop!
It can also gently draw down hindmilk so you can build up stock in the fridge or freezer, and relieves sore, engorged boobs.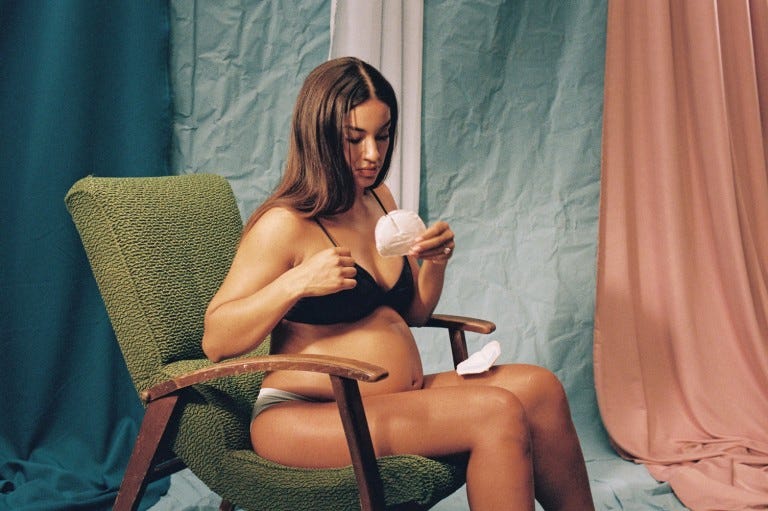 Breast Pads
Even before your little one arrives, breast pads are perfect for absorbing any unexpected leaks.
Our pads come in three sizes and are shaped for you and your bra. They have five highly absorbent layers and easy-peel adhesive patches that secure them firmly in your bra.
Thinking of feeding breast milk in a bottle?
We've got what you'll need to store your expressed breast milk, ready to feed your baby using a bottle.
Welcome to the Boob Life
Boobs, bottles, and pumps – it's a whole new world.
At Tommee Tippee, we're here to support you and your baby.
So, when you make the commitment to breastfeed, we commit to making life easier for you.
Head to our Parent Room to learn more about all things breastfeeding.
Brilliant breastfeeding bundles
When you're just starting out, shopping around for different products can seem a tad daunting.
That's why we've compiled a range of perfect products to help you on your way to becoming a breastfeeding champion!