Soothing
Soothers, dummies, pacifiers, comforters or binkies...
Whatever you call them, they can help soothe and calm baby and turn screams and sobs into smiles.
The instinctive action of sucking helps to soothe babies and all parents know there's nothing more wonderful than a content baby.
So, when you need to calm and comfort, simply pick up a Tommee Tippee Soother.
Why sucking is fine
Some babies will like being swaddled, cuddled or rocked to soothe and comfort them. Others find real comfort in sucking - fingers, thumbs, or anything at hand. They even start doing it in the womb. So if you think that a soother will help calm and comfort baby and you then go for it.
More than 50 years experience
We started making baby products in 1965 with one clear goal: to make life simpler for real families. We've listened to the real challenges faced by families - that's why you'll find Tommee Tippee soothers that glow in the dark (easier to spot at 2am) and baby-proof soother holders so they can't be flung out of the pushchair.
Designs that grow with your baby
To make it easy and comfortable for baby to start using their soother, Tommee Tippee soothers are specially designed to feel familiar, and our super soft, flexible and symmetrical baglets will suit your baby's needs. (The baglet is the part of the soother that the baby sucks).
Our soothers are suitable for use from birth and are available in three age stages up to 36 months. The 0-6 and 0-2 month sizes feature smaller teats and shields for tiny mouths and noses. As your baby grows, you can switch to the 6-18 m and 18-36m.
Tommee Tippee recommends stopping soother use when your child is older than 36 months.

Acceptance guaranteed*
Sucking is one of your baby's natural reflexes, so a soother could be an instant source of comfort when they're tired or upset...but only if they accept it. Tommee Tippee soothers feature symmetrical, soft and flexible baglets which feel familiar in your baby's mouth. This means they're more likely to accept our soothers first time and continue to use them until they naturally move on, or until you'd prefer to use other forms of comforting.
*83% of 349 parents recalled that their babies accepted Tommee Tippee soothers the first time. Online survey March 2017.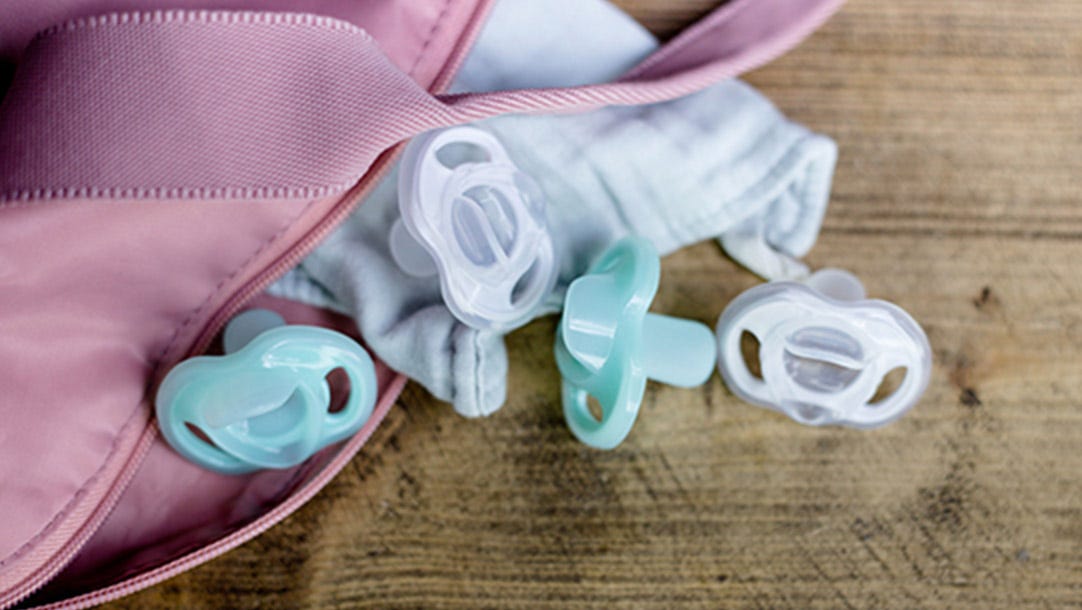 Ultra-light silicone soother
Our lightest soother ever stays put in the littlest mouths so you don't have to replace it every few minutes.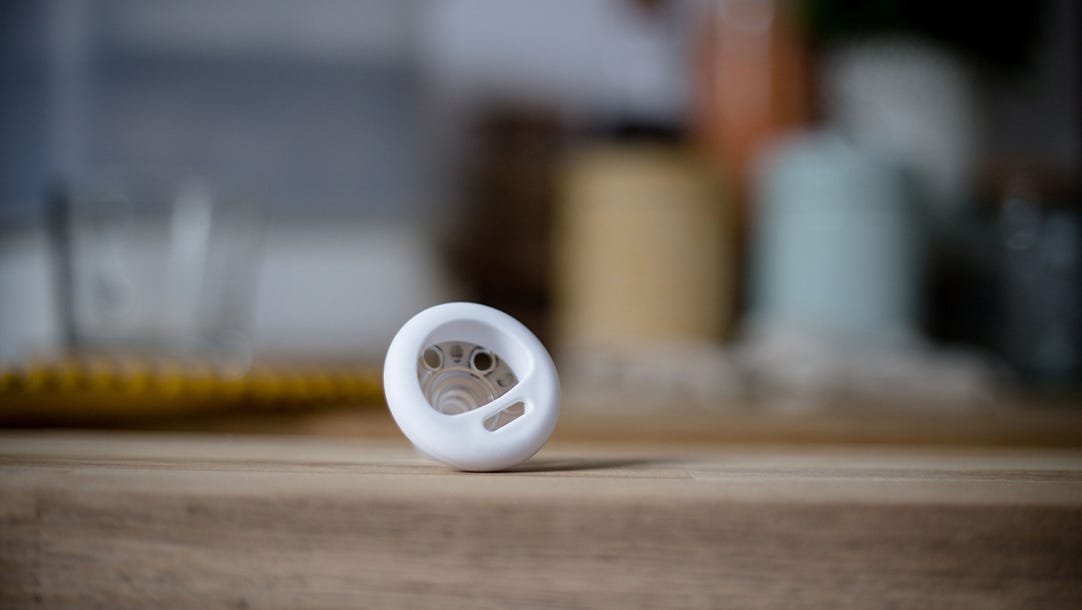 Breast like soother
The most breast-like soother for baby to latch onto in between feeds.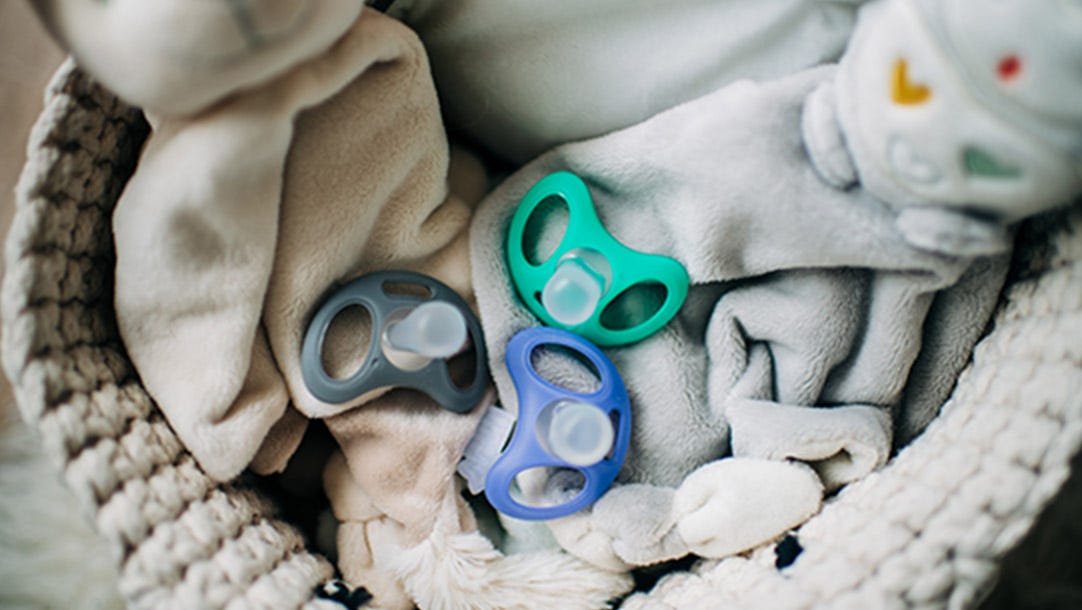 Advanced sensitive soother
Specially designed to be kind to baby's super soft and sensitive skin.
Ultra-light silicone soother

Breast like soother

Advanced sensitive soother

Made from super soft 100% food-grade
silicone for a skin-like feel


Inspired by our award-winning Closer to Nature teat

Helps prevent skin irritation – unique design minimises contact with baby's sensitive skin

Acceptance guaranteed –
shaped, moves and flexes like our
award-winning breast-like teats

Helps transition between breast, bottle and soother

Curves away from baby's face – to reduce moisture build up

Anti-static -
keeps dust away Easy clean and
dishwasher safe

Flexes and stretches to provide a natural soothing experience

Improved airflow – helps to let skin breathe and keeps it dry

BPA free

Curves away from baby's face for better airflow, preventing skin irritation

Acceptance guaranteed* – shaped like our Closer To Nature bottle teat which 92% of babies accept within the first 3 feeds.

Made from super soft silicone for a natural skin-like feel

BPA free

BPA free
Everyday soothers
| | | | | | |
| --- | --- | --- | --- | --- | --- |
| | Cherry Latex | Anytime | Night Time | Fun | MODA |
| Soft, 100% natural latex baglet | | | | | |
| Soft, silicone baglet | | | | | |
| Round cherry shape baglet | | | | | |
| Reversible baglet | | | | | |
| Curved shield shape - kind on baby's skin | | | | | |
| BPA-free | | | | | |
| Age stages available: | 0-6m, 6-18m, 18-36m | 0-6m, 6-18m, 18-36m | 0-6m, 6-18m, 18-36m | 0-6m, 6-18m, 18-36m | 0-6m, 6-18m, 18-36m |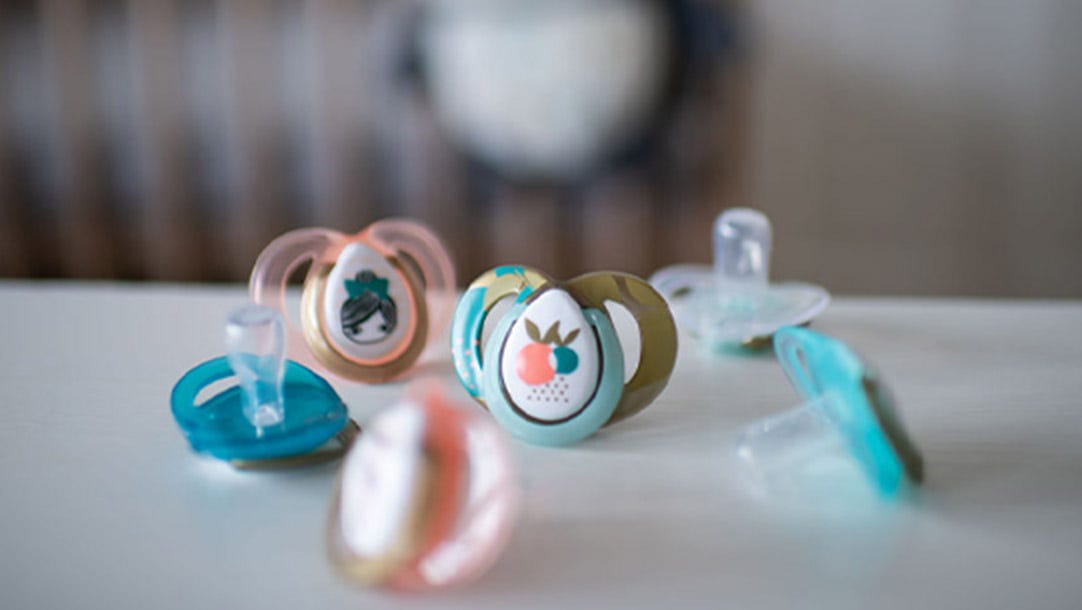 Moda soothers
Designed to make your baby stand out from the crowd, these soothers feature fashion forward designs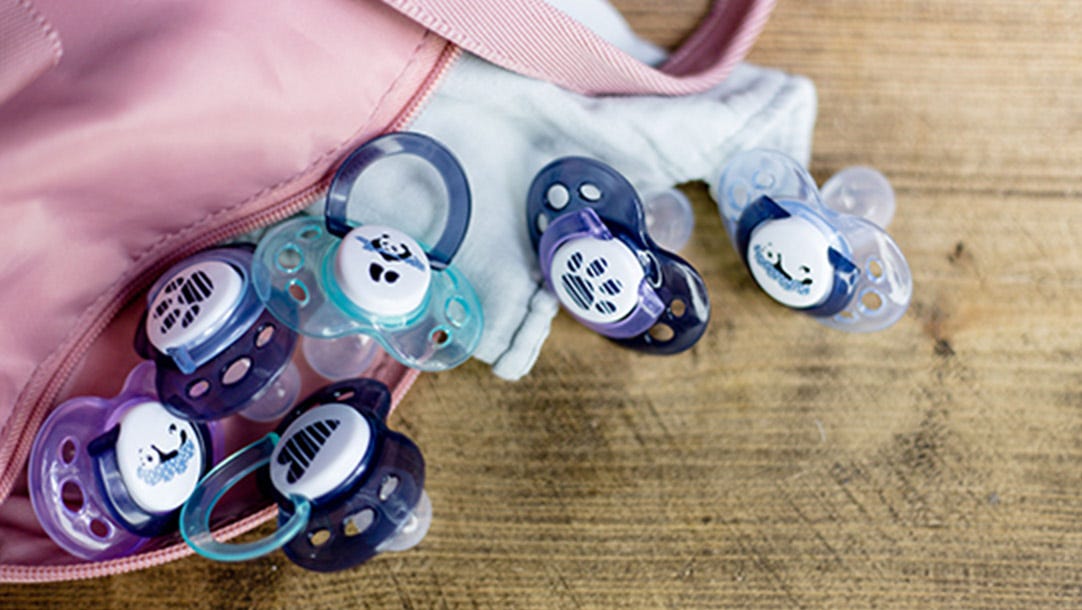 Anytime soother
Traditional shield style soother with understated designs, ideal for newborn babies and everyday use.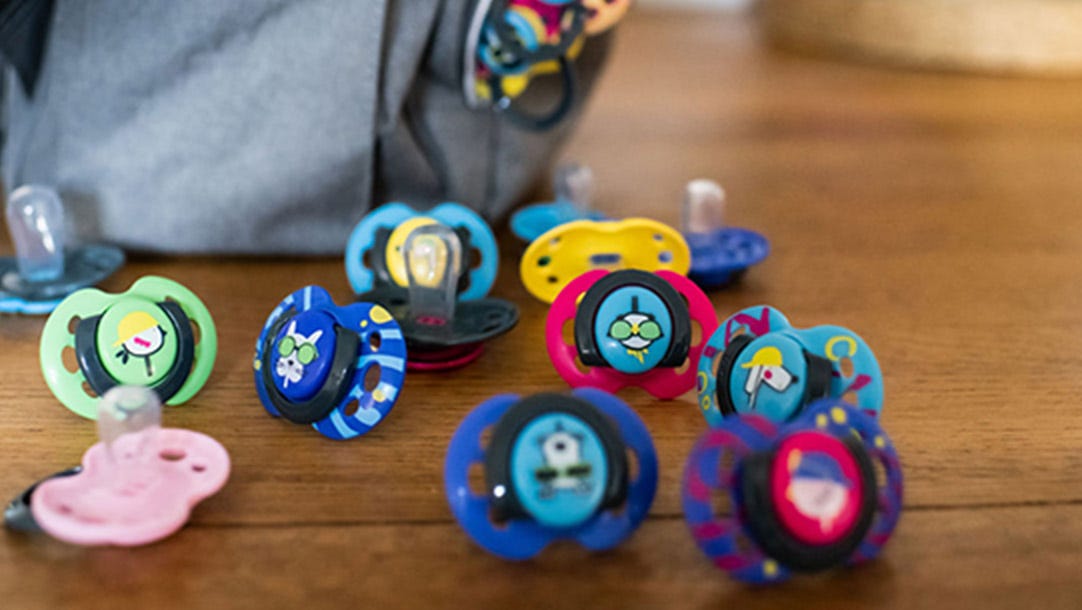 Fun style soothers
Featuring bright and playful designs these soothers help turn sobs into smiles.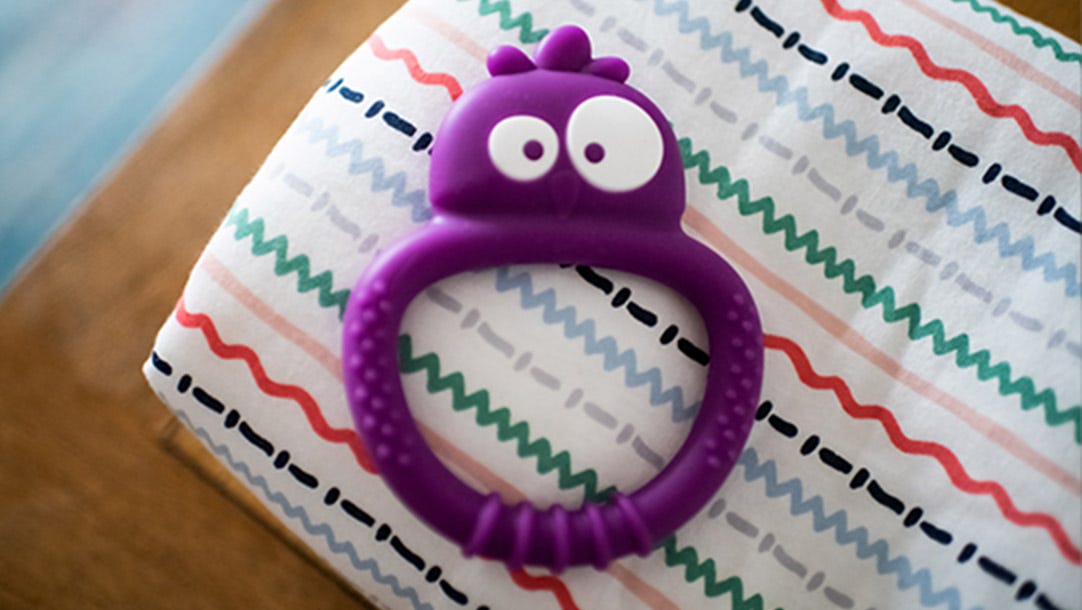 Mini kalani teether
Baby teething troubles? Meet Kalani mini, the smaller cousin of our sensory teething toy, specially designed to soothe your little one's sensitive teeth and gums through all stages of teething.