Everything You Need To Know About Cups
From six months onwards, little ones can start drinking from a cup.
It's such an important and exciting stage in their development, and they can start drinking water from this age whether they're breastfed, formula fed, or combination fed!
At Tommee Tippee, we know cups
Our story started over half a century ago with a cup that had a clever weighted base and wouldn't tip over.
Ever since, we've continued to invent products that're designed to make everyday life easier for parents and better for babies.
Things that we as grownups take for granted like tipping and sipping or sucking through a straw are all new to your little one.
We're here to help them develop vital drinking skills with a range of different cups. Some have handles, some are insulated, and some have straws, but they're all spill free – because no one needs more cleaning up in their life.
Spill free sipping starts here
If the thought of giving your baby a cup makes you fear for your carpets, furnishings and pets, don't panic. Mess is part of life with a little one, but we do our best to keep spills to a minimum.
4-6 Months: First Sips
With familiar bottle style teats and soft spouts, our sippee cups help baby transition from breast or bottle to learn sipping and tipping skills for first cup drinking.

7-12 Months: Straws and Spouts
As your little one grows more confident in their drinking skills, experiment with straws, spouts and 360°cups to find the one they like best.

12 Months and Up: Independent Drinking
Walking, running, jumping playing – active youngsters need to stay hydrated so bigger cups with insulated bases help to keep drinks cold to fuel busy toddler adventures.

Weighted Straw Cups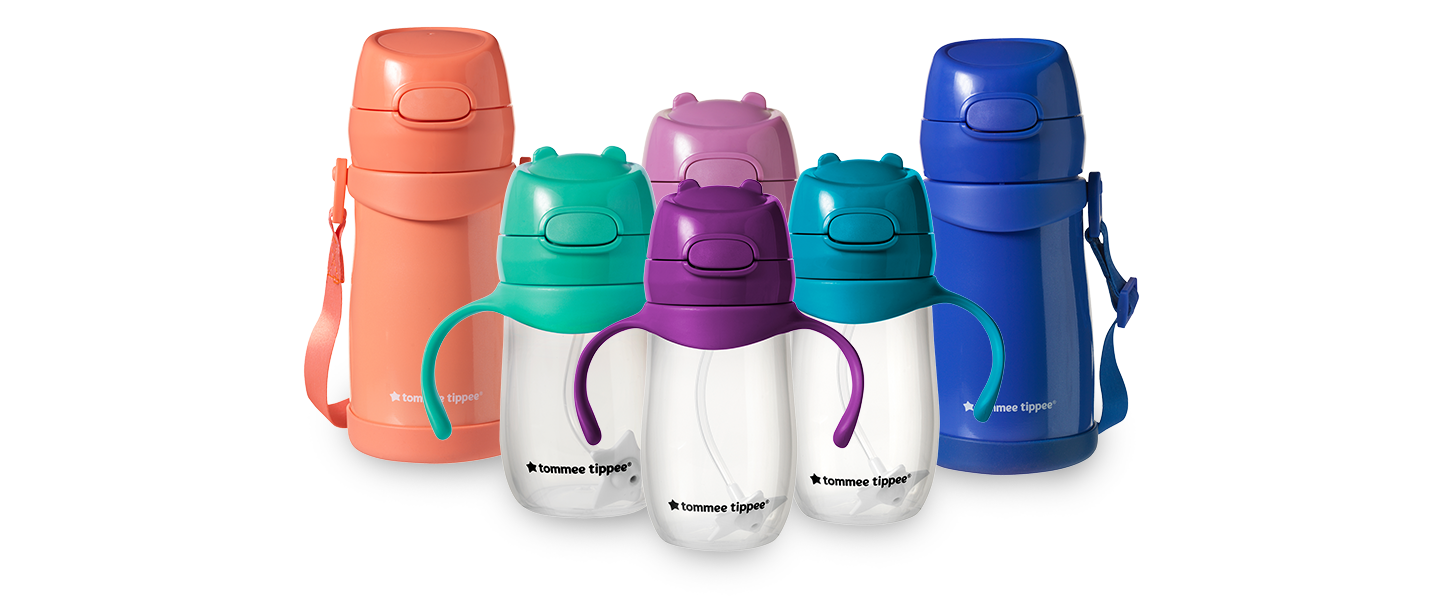 Drink from any angle
Some babies find a straw easier than a spout as they don't need to tip the cup as much, which makes our weighted straw cups a great way to help them develop sipping skills. Your little one can drink from any angle thanks to the weighted straw which always remains in the liquid.
Easy grip removable handles
Little hands find these handles easy to hold. When they're ready to move on to a beaker style cup, you can remove the handles and your little one can grip the sides.