What to wear
What should my baby wear to sleep?
Wondering what to dress baby in at night? We don't want them to be too cold or too hot and their sleepwear should fit just right to be as comfy as can be for a snoozy night's sleep.
Let us take you through the ins and outs…
How to choose
Within our range of sleepwear options, we also have a variety of sizes and tog ratings available! Select a sleepwear that is designed perfectly around your little one and their needs.
Simply click on the product you'd like more info on and select the 'Size & Tog Selector' button.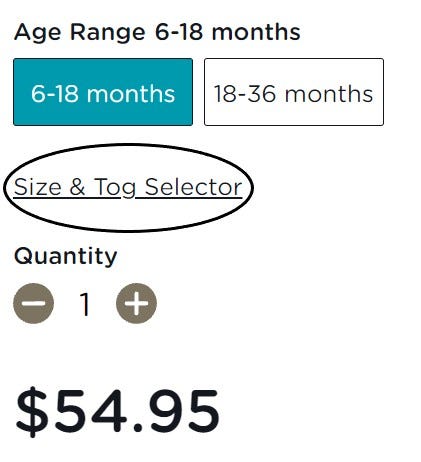 Then all you need to do is enter your baby's age, their weight and the temperature of the room they'll be sleeping in. You'll then receive the recommended size and tog and some more info about what they should be wearing for bed.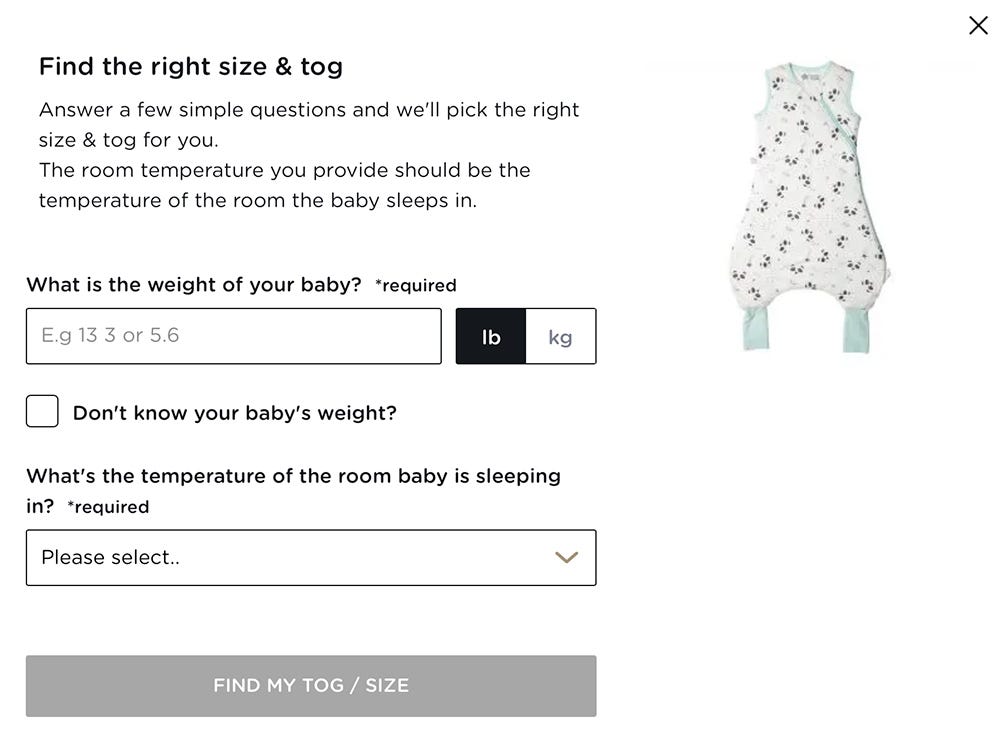 Then all you have to do is add it your basket.
Give it a go yourself!
| Product | Approximate child age | Minimum child weight | Maximum Child Weight | Child height |
| --- | --- | --- | --- | --- |
| Swaddle | 0-3 months | 2.27kg / 5lb | 5.55kg / 12lb | Up to 60 cm |
| Snuggle | 0-4 months | 3.17kg / 7lbs | 6.12kg / 13lbs | 51-62 cm |
| Snuggle | 3-9 months | 5.4kg / 12lbs | 8.6km / 19.2lbs | 60-71 cm |
| Sleepbag / Steppee | 6-18 months | 8.16kg / 18lbs | 11.4kg / 25lbs | 65-80 cm |
| Sleepbag / Steppee | 18-36 months | 11.4kg / 25lbs | | 80-95 cm |
---
| 0.2 Tog | 1.0 Tog | 2.5 Tog | 3.5 Tog |
| --- | --- | --- | --- |
| Hotter climates and rooms | Summer and daytime naps, warmer weather and in warm rooms | All year round, for standard rooms | Cold Temperatures for cold rooms |
| 24°C (75ºF) and above | 20-24°C (68-75ºF) | 16-20°C (61-68ºF) | 16°C (61ºF) and below |
Please remember that these are recommendations only as all babies are different!
And if you're struggling with your room temperature…
The Groegg2 is our handy gadget to let you know the temperature in your baby's room and give you that extra bit of reassurance that they're wearing the correct sleepwear.
This easy to use night light displays colour coded temperature ranges in order to provide your little one with a safe and snug sleep environment.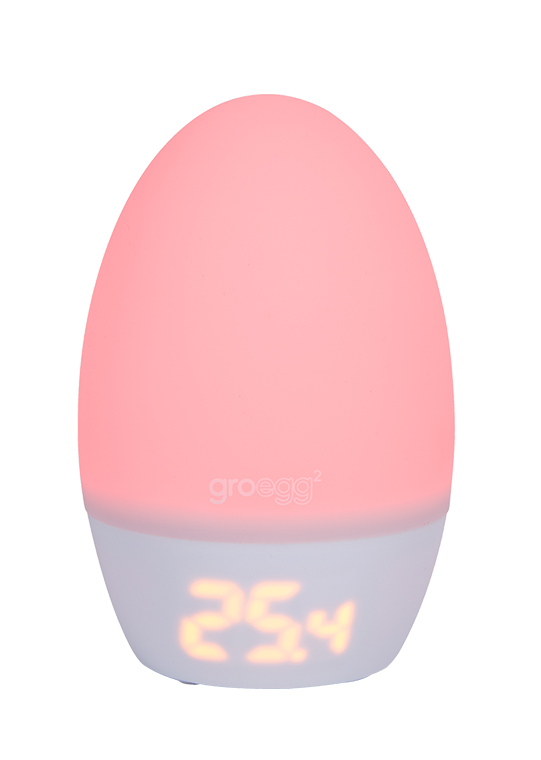 24°C and above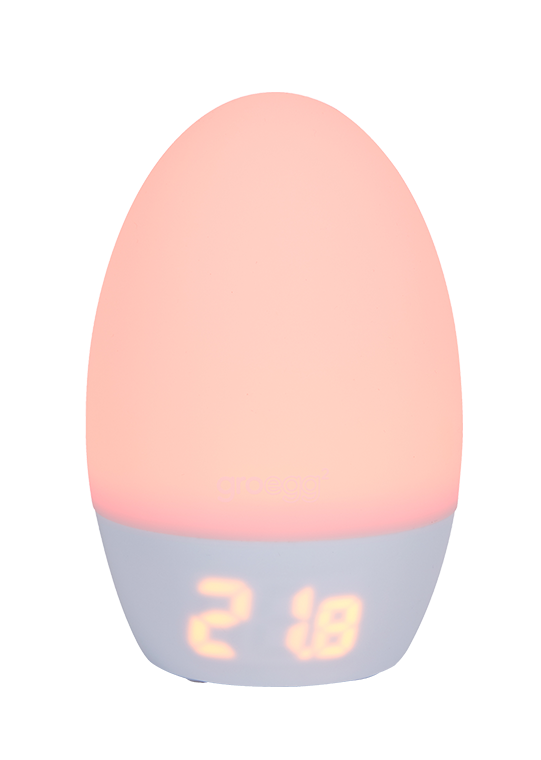 20-24°C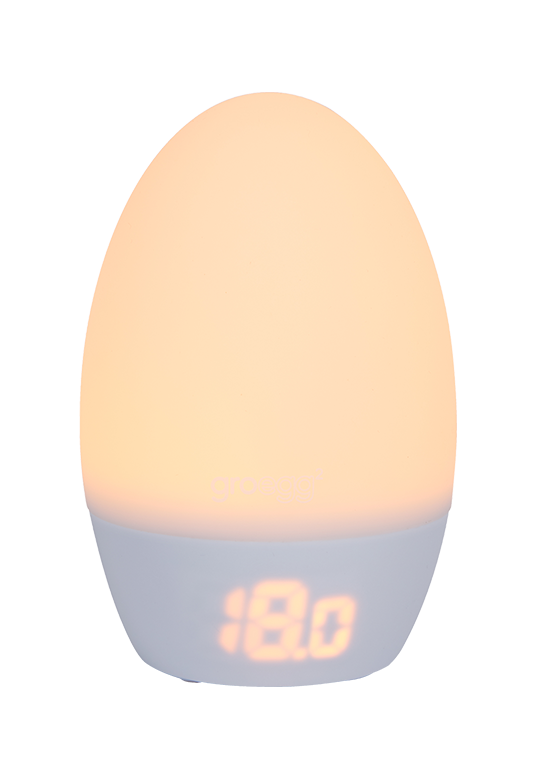 16-20°C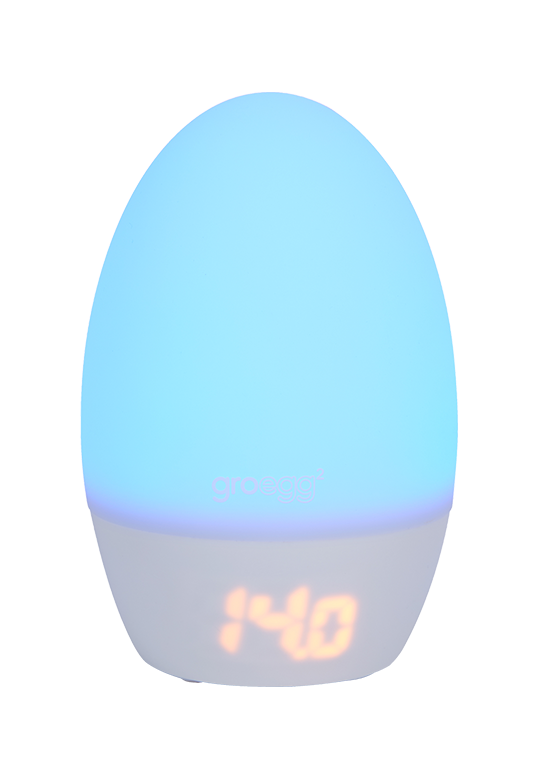 16°C and below
Boy, is it hot
Experts recommend that the temperature of your nursery is between 16-20 degrees.
However, when the temperatures spike, it can be difficult to achieve that.
Here are a few tips for cooling down your little one's room in the summer months:

• During the day, keep windows and curtains closed
• Use an electric fan to keep air circulating (the sound of the fan might actually help them sleep, too!)

• Put a bowl of ice in front of the fan to create a low-tech air conditioner!

• Consider moving your child to a cooler part of your house

• Use a Groegg to keep an eye on the changing temperature of your child's room and make informed decisions on their clothing and bedding

Safe Sleepwear
All our baby sleepwear is designed to keep your baby sleeping soundly, no matter how much they wriggle about during the night.