Learn About Nappy Changing
We know that until they become parents, most people never really give nappies a second thought.
But the truth is when baby arrives, poop becomes a huge part of your life.
Nappies are one of the messiest parts of being a baby's parent, but dealing with them needn't be complicated.
We know babies
Our nappy disposal systems make getting rid of baby's nappies quicker, easier, and generally less stinky.
For as long as your little one is in nappies, we've got your back. From disposing of those stinky nappies and keeping your home smelling fresh and clean, to getting rid of germs and odours.
Meet our Nappy Bin
Smell-stopping, germ-killing, nappy-wrapping super bins.
Our nappy disposal bins help keep your home smell and odour free and save you a lot of trips to the outside bin.
Plus, the lid of each bin has a built-in plunger to stop your hands getting messy. They really should come with a superhero cape!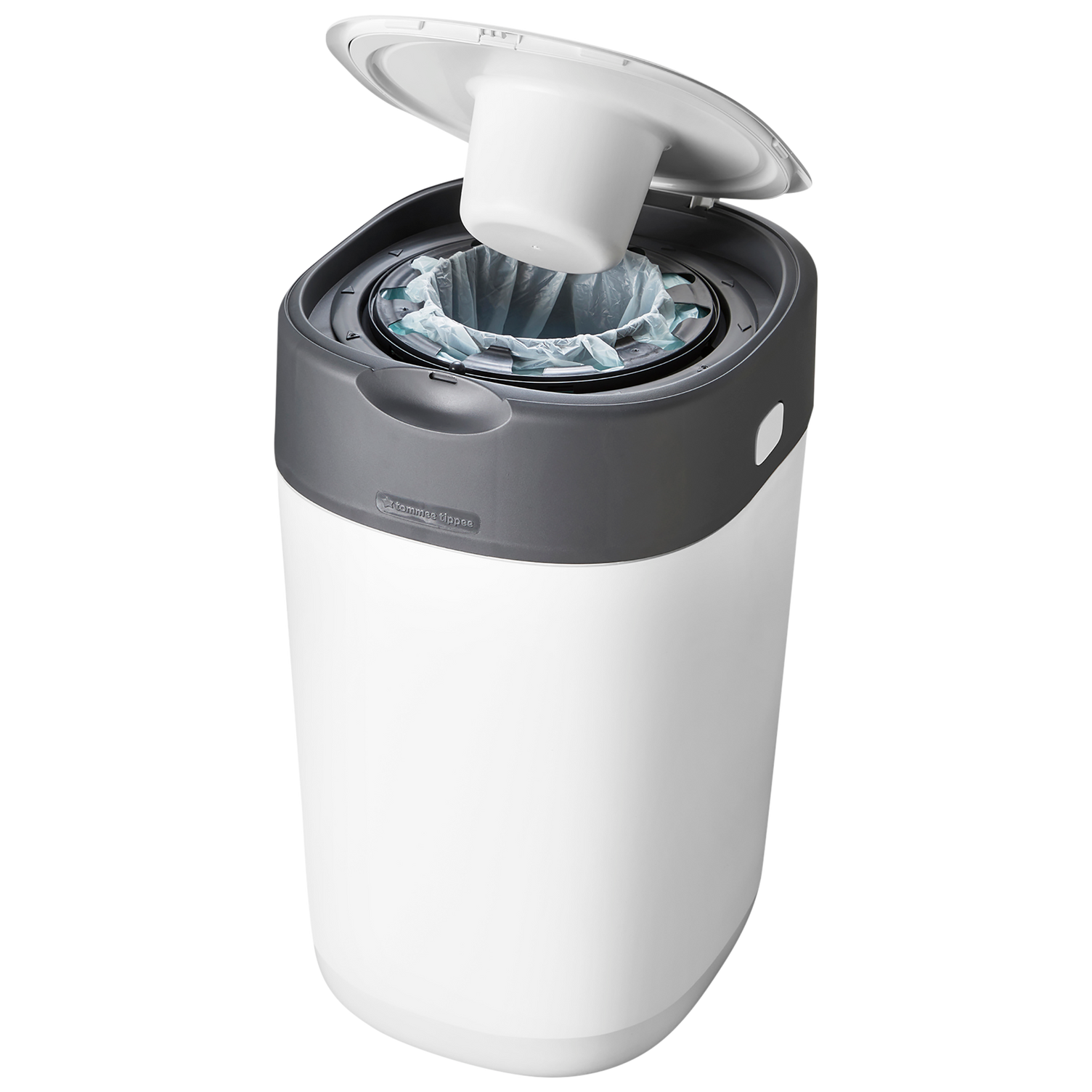 Twist & Click Nappy Bin
Nappy disposal never smelled (or looked) so good!
Ours is the only nappy bin to twist and individually wrap each nappy, sealing away odours and killing 99% of germs using bio-based GREENFILM™.
Available in four stylish colours, this compact bin holds up to 28 nappies*.
*Based on using size 1 nappies: 2-5kg.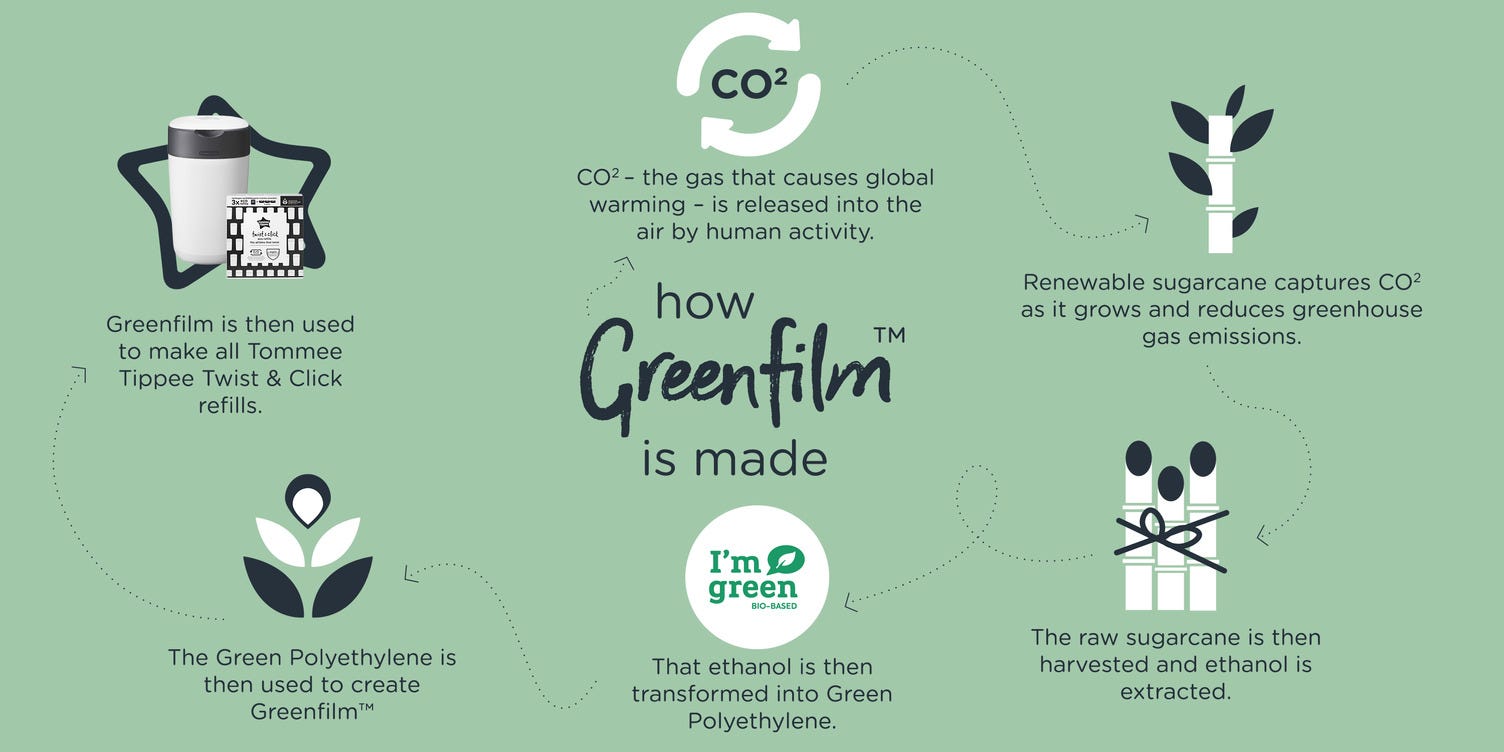 Never forget, we deliver direct
A newborn baby needs on average 12 fresh nappies in a 24-hour period, so you'll be a nappy changing know-it-all in a flash!
To make sure that you never run out of Twist & Click eco-refills, we're proud to introduce Subscribe to Save, a new way to shop our GREENFILM™ eco-refills.
It's easy. Just choose your quantity, delivery frequency, lock in your saving, and checkout, all using your Tommee Tippee account.
Parent Room | Changetime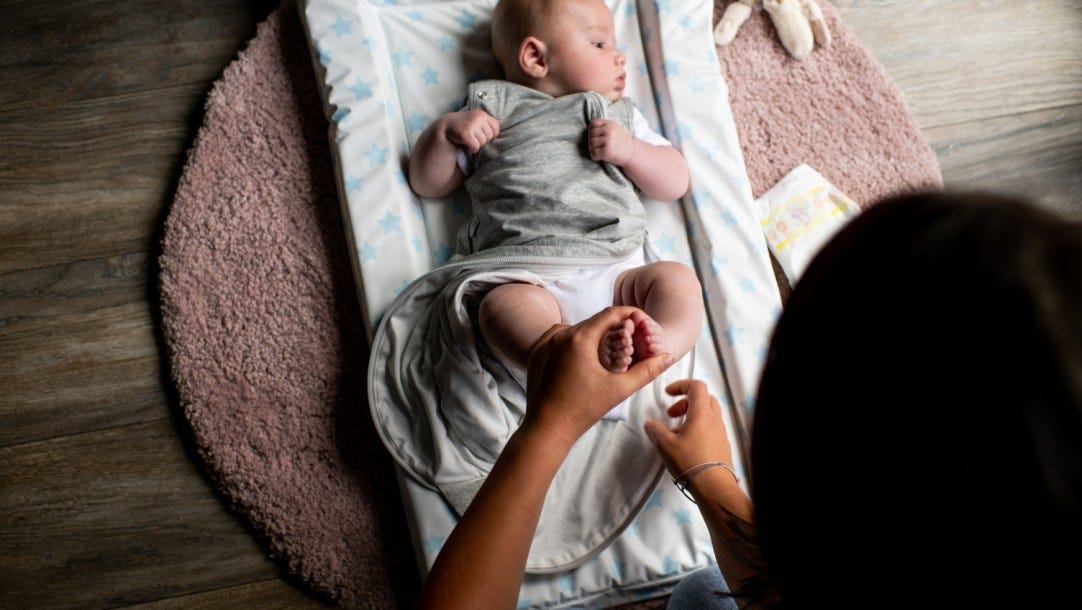 The Essential Baby Changing Bag Checklist
Here's a list of all the things you should keep in your changing bag that will save you from life's little thrills and spills when on-the-go.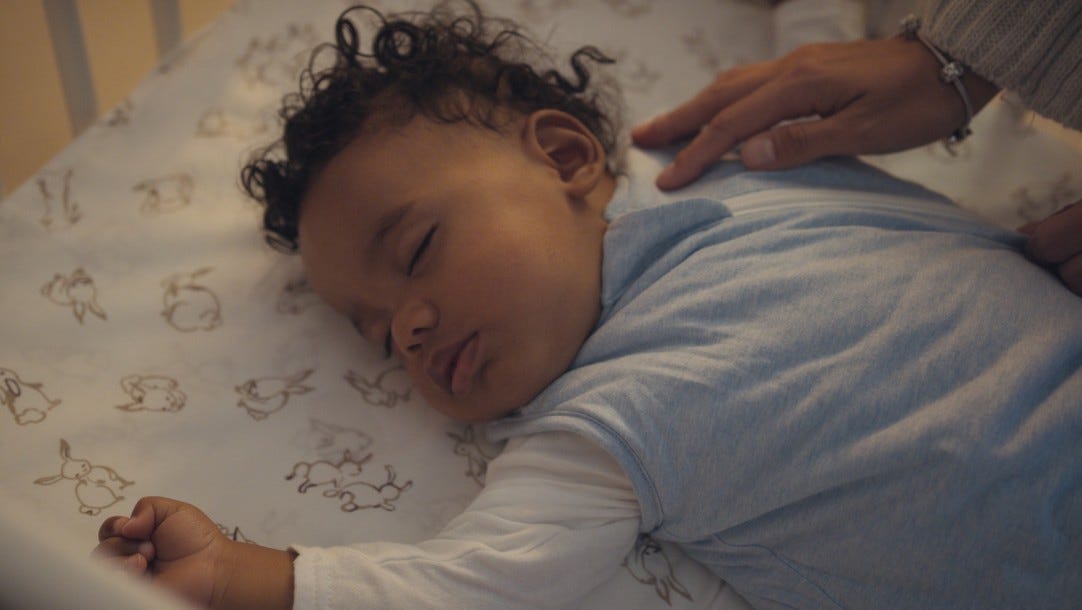 Nighttime Nappy Changing Tips
Having to get up to use the toilet at night can be a real pain, but having to get up and change your baby's nappy? Now that's something every parent dreads!
Get baby-ready
Want to be prepared for baby's arrival but don't know where to start?
Rest easy, we've done the thinking for you and created some brilliant bundles featuring everything you need to get your baby's nursery sorted.