Tommee Tipps
Since the start of the COVID-19 pandemic, the parents of newborns all over the world have had to adapt...
COVID-19 and Parenting: Navigating the New Normal
The experience of becoming a parent at any time brings with it a mix of excitement, worry, joy, stress, and love. But becoming a parent for the first time during the coronavirus pandemic? That's a whole different story.
Since the start of the COVID-19 pandemic, the parents of newborns all over the world have had to adapt to hospitals in lockdown, quick discharges, health fears, fewer physical visits from friends or family, and little in-person postpartum support.
The global pandemic means that not only are new parents worried about their own health and their baby's health, but they're often concerned that their recent hospital stay could put their parents and loved ones in danger as well.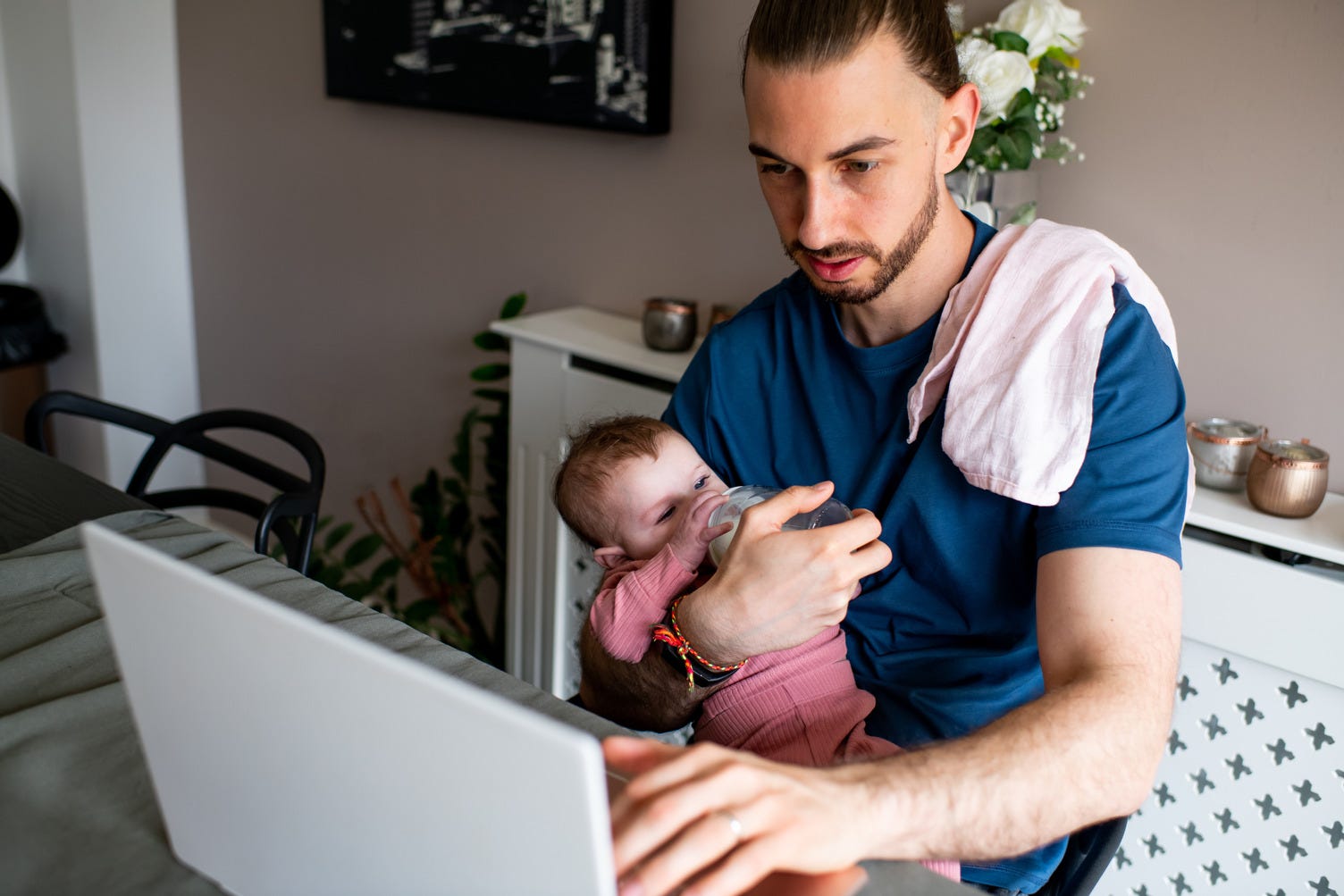 Isolation and Lack of Support
Lots of new parents have had to sacrifice so many of their parental leave plans because of the pandemic. Many baby groups and support sessions have been cancelled, leaving many mums and dads feeling isolated.
Online forums and Facebook groups have become increasingly popular, and many classes have gone digital as a way to help parents access support, no matter their situation. Using the internet to connect with others is a great way to feel safe and supported. Apps like Peanut and Mush are designed to make it easy to meet, chat and learn from like-minded parents, in your local area, or across the globe!
Meetup is a platform for finding and building local communities, and they have lots of groups for new parents all over the US.
Baby Socialisation
Many little ones born in 2020 and 2021 – aka 'lockdown babies' – have never known a world where people don't wear masks to do their weekly grocery shop. Lots of parents are understandably worried that their babies seem clingy and anxious with new people and environments as the world opens up, or that they're suffering from a lack of social interaction.
The main thing to remember is that you're not alone, and that for babies and even children up to the age of three, the most important primary social interactions are with their caregivers. It's these key moments where they're going to learn the most about social skills that they'll put into practice as they grow.
Staying Connected Virtually
Technology has allowed families across the world to stay connected during the pandemic, despite the physical restrictions that've been in place. If you or someone in your close circle needs to self-isolate, you can make screen time interactions super beneficial for your little one by asking your family members to follow your child's lead and make video calls as interactive as possible.
Repeating sounds exposes them to language, and the more words they hear, they more they learn! You could get your little one settle down and ask a grandparent, aunt, or uncle to read them a story, or call a friend during snack/lunch time to create a shared mealtime experience.
Working Life
Working remotely with a new baby is a real challenge. You may have been ready for your life to change dramatically when your little one arrived, but not so prepared for a pandemic to totally alter your working life, too. Perhaps you've had to change your role, have been furloughed, or have struggled with financial shifts – everyone has had to adapt to their own 'new normal'.
Many parents have found that flexibility is their friend in these trying times, and it can really help to acknowledge that getting a perfect work–life balance is not realistic during a pandemic.
On the bright side, working from home during your little one's early years can be seen as an unexpected privilege. You get one shot at life with them as a baby, so try to soak up every single snuggle and smile.
Back to Basics
If the pandemic has taught us anything, it's to appreciate the little things and to live life one day at a time. Many parents have redefined their priorities, identities, and expectations, and discovered that the pure joy that a baby brings can counteract the chaos that's happening elsewhere.
Try to be kind to yourself when things don't go as planned and remember that there's so much to look forward to in the future!
Support for New Parents
Don't forget, even during these challenging times, there is support available whenever you need it.
If you're worried about COVID-19 and how it could affect your new family, take a look at Parents Together and the UNICEF website for more info information and support.