Supporting Perinatal Mental Health
The truth is...
All new and expectant parents go through ups and downs.
But for some, the downs can dip too low and the challenges they face can affect their mental health.
In the US, 1 in 7 moms and 1 in 10 dads experience depression or anxiety after the birth of a child.
Unfortunately, a lack of awareness, shame and stigma can mean that some parents don't feel able to speak about their experiences or seek support and treatment.
That's something we want to change.
What's our mission?
For almost six decades, the heart of the Tommee Tippee brand has been focused on providing innovative, safe, and trusted products that make the practical side of parenting a little easier.
But we can't ignore the reality that parenting needs more compassion.
The challenges that come with parenthood are real, and we want to shine a light on the discussion surrounding mental health and the emotional journey of becoming and being a parent.
For too long, comparison, criticism and doubt have conspired to shatter parents' confidence to do it their way.
We believe that everyone's every day is different, and that's ok.
So, we're building a new community that welcomes and supports moms and dads.
A judgement-free zone where they feel reassured and have access to support and impartial guidance.
A place where they're not just seen, they're heard.
Because the truth is, becoming and being a parent can be hard.
But you're not alone, and there's always help available if you need it.
Support services
Having a baby is the time in a woman's life when she's most likely to experience mental health problems, and men can also be greatly impacted.
This is why it's important to be aware of the signs of mental health distress and seek help early. The faster you get help, the faster you can recover.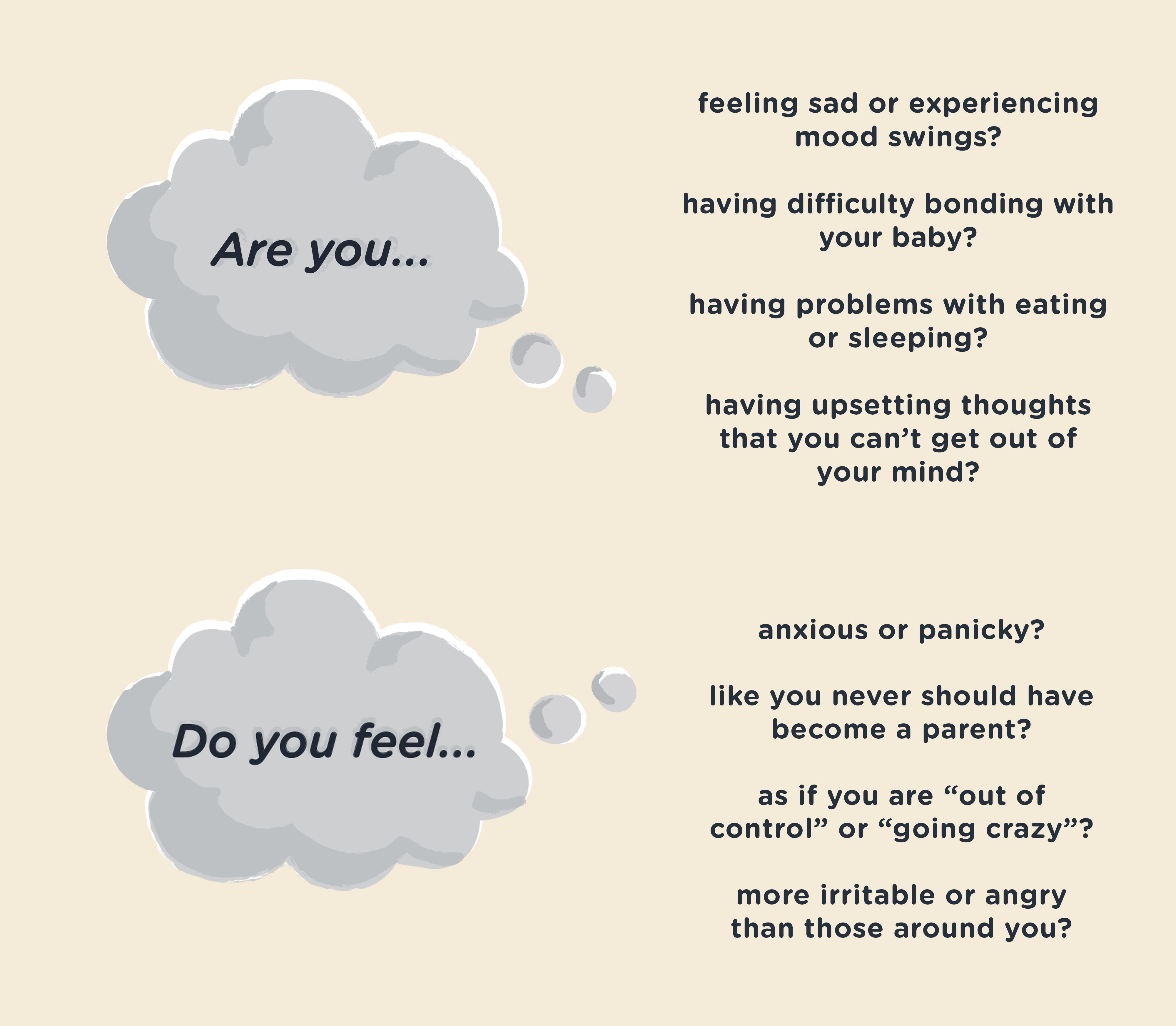 We all have good days and bad days, but if you've been feeling all or any of the above for two weeks or more, it could be a sign of anxiety and/or depression.
These conditions are common, and it's important to know that with informed care you can fully recover.
Remember, you're not alone.
With the right support, you can feel like yourself again.
Follow the link below to visit the website of Postpartum Support International, where you can find details of their helpline and a wide range of helpful resources.
Donate today
At Tommee Tippee, we're proud supporters of the important work that PSI does - connecting parents to support, training health professionals to better recognize and treat PMH disorders, and advocating for policies and programs that advance perinatal mental healthcare.
If you'd like to donate to PSI, please follow the link below.