Parts Guide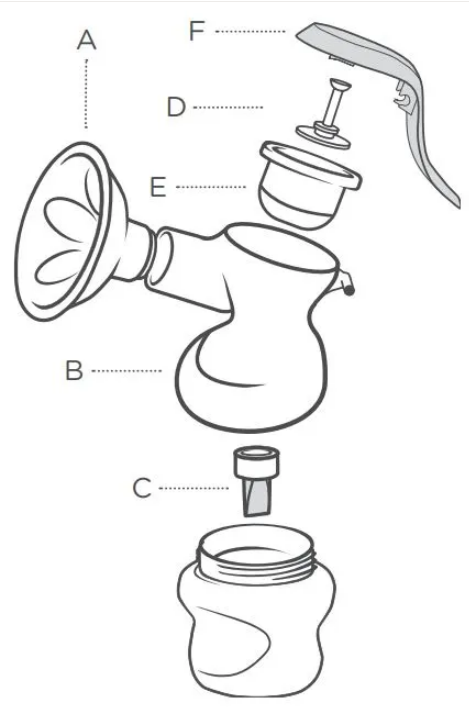 Flange - trumpet shaped part with a soft edge to sit comfortably against your breast and petals for massaging to stimulate more milk flow.
Body – duck-shaped part that connects the flange and cup to your bottle and attaches to the handle.
Duck-bill valve (peach) – small one-way valve that lets breast milk into your bottle, but doesn't let it back through.
Connector – rod shaped piece that connects the handle to the diaphragm.
Diaphragm – small, transparent cup-shaped part that creates the pump pressure.
Handle and cap (peach) – The curved handle that you use to pump. This snaps onto to the body and diaphragm via the connector.