Weaning Tips & Tricks
We know how it goes, you and your little one have just mastered milk and suddenly they're six months old!
Hitting this development milestone means that it's time to start mixing your baby's mealtimes up a bit, and begin introducing them to solid or textured foods alongside their usual breast milk or formula.
We're here to help with everything you need to prepare and serve your baby's first meals.
More than half a century of experience
Tommee Tippee started with a clever cup with a weighted base that wouldn't tip over.
That was over 50 years ago, and we've never stopped creating products designed to make everyday life easier for parents and better for baby.
Our weaning and feeding range supports you from one stage to the next, and helps your little one to develop healthy eating habits to last a lifetime.
Fresh Food Feeder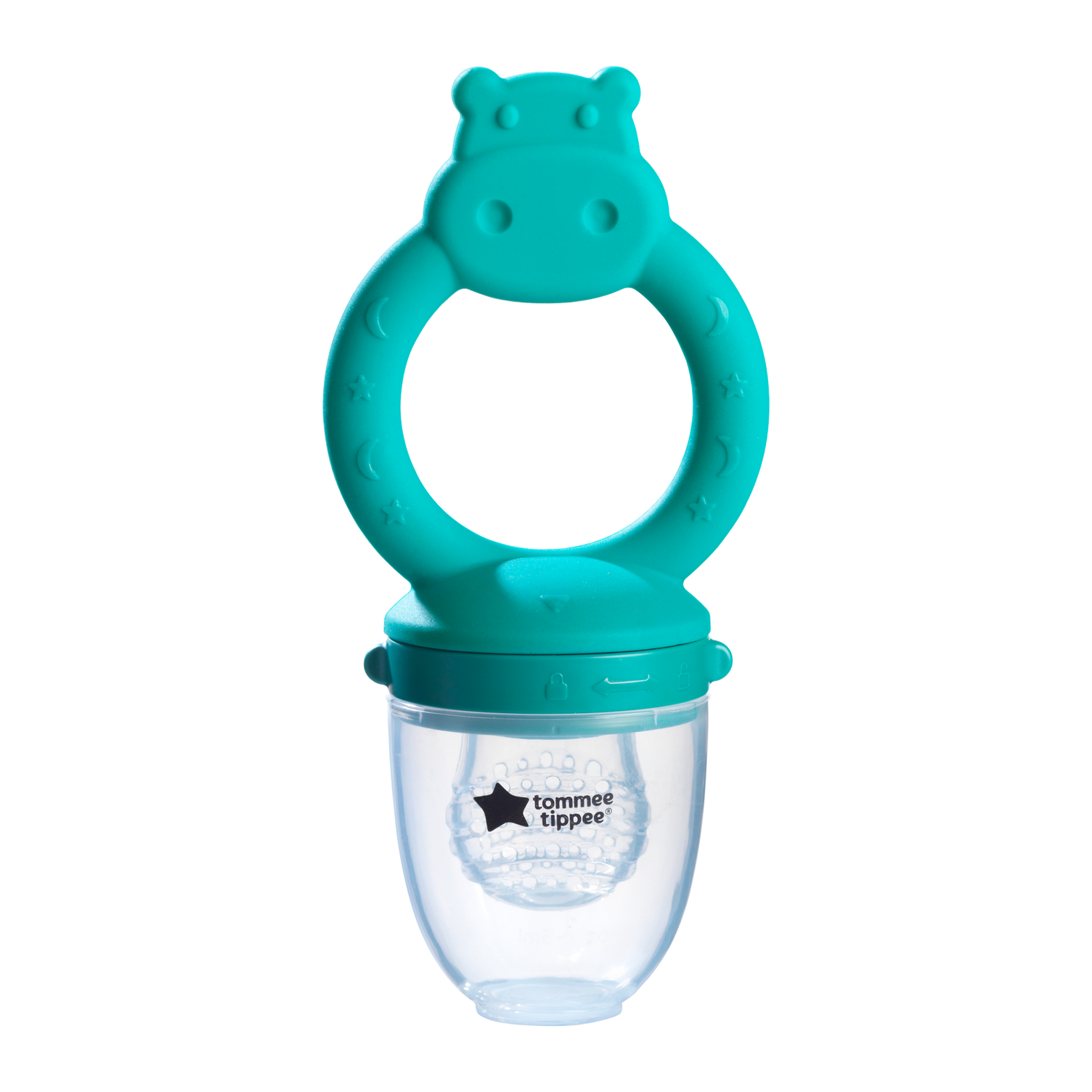 Fun and safe first tastes
Designed for little ones aged four months and up, our Fresh Food Feeder helps to introduce your baby to new tastes before they start their weaning journey.
It's shaped like a happy hippo and has a round handle that's non-slip and easy to hold.
Just fill it with soft fruit and vegetables to soothe their sore teething gums and give them a chance to safely taste fresh new flavours.
Fresh baby food in a flash
QuickCook
6-in-1 Baby Food Maker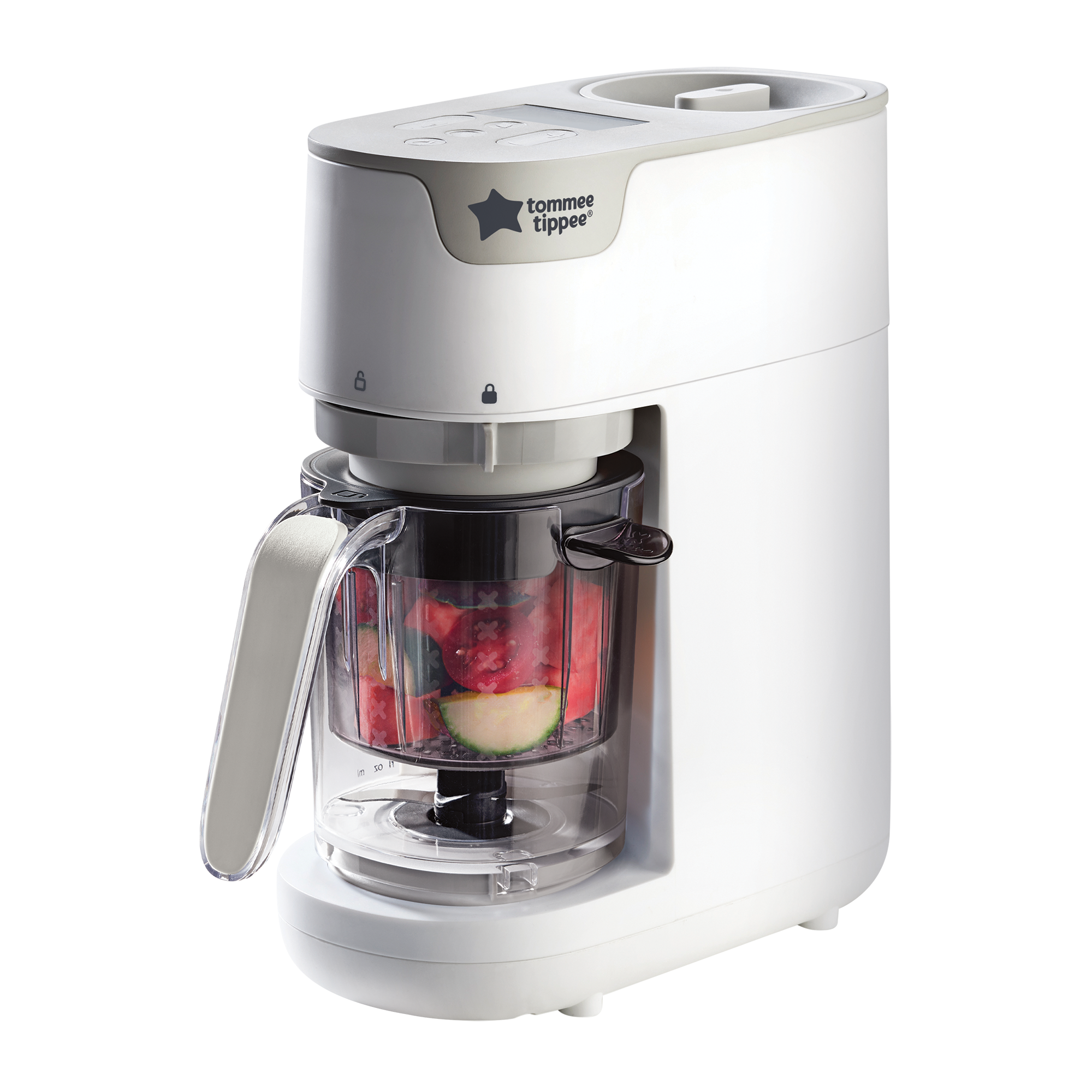 Healthy homemade meals at the touch of a button, making it easy to wean your way.
Mealtimes, mastered
As parents, we all want the same things. A happy, full, healthy baby – and a clean kitchen.
At Tommee Tippee, we've got a range of products to help you achieve all of the above!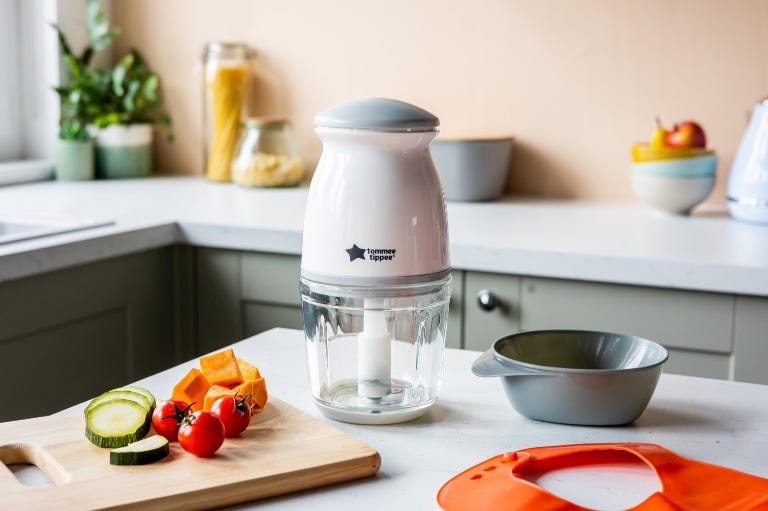 Quick-Chop Mini Baby Food Blender & Chopper
With this mini food chopper, you can prepare healthy, homemade, and nutritious meals for your little one with minimal mess and maximum ease. It has a 200W motor, three strong stainless steel blades and a 500ml capacity bowl, so you can quickly and easily chop, blend, purée, mix and mince!
Perfect for all stages of weaning, the simple one-touch button on the top of the unit lets you adjust the texture of the food according to your baby's stage of weaning.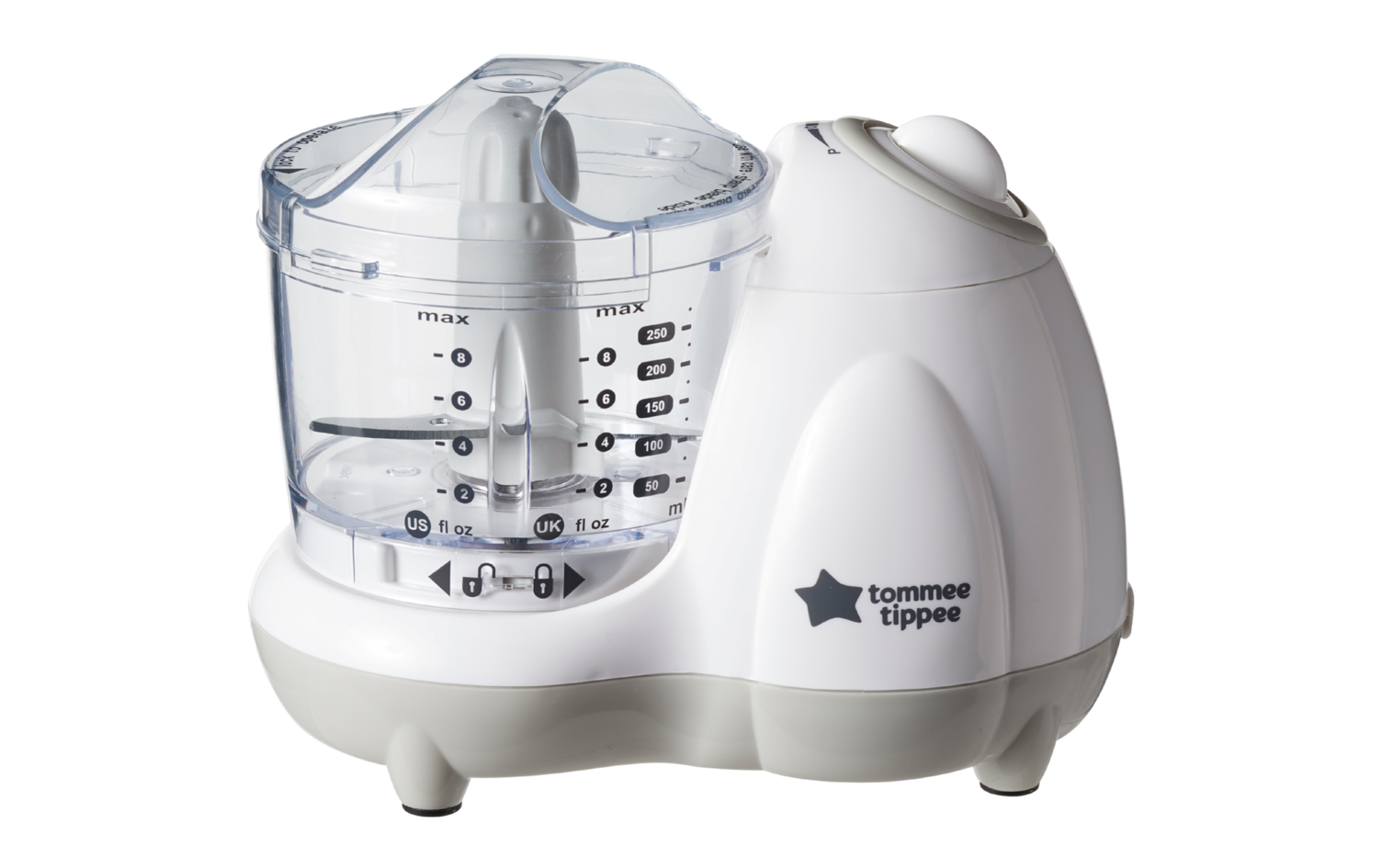 Mini Baby Food Blender
If you're about to enter the world of weaning, our mini-blend baby food blender could be your new best friend. Suitable for fruit, vegetables, meat and fish, you can create a range of textures from smooth purées to chunky meals.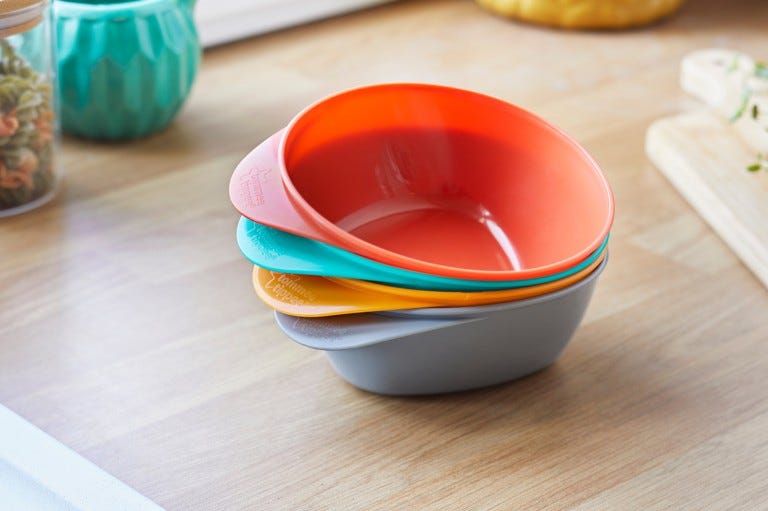 Tableware
Dinnertime with a little one is notoriously messy, but our colourful, drop-proof tableware can make it easier.
Food Storage
Perfectly proportioned for first meals, our storage pots mean you can make purées in a blender, then pop what you don't use in the fridge or freezer for later.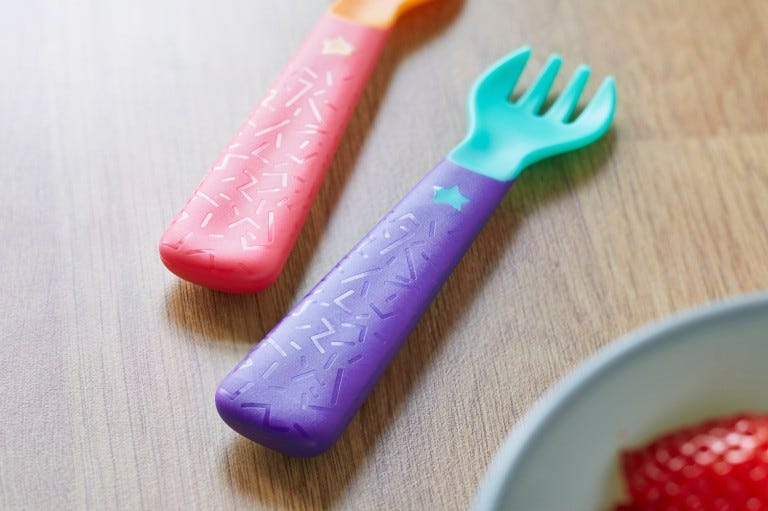 Baby Cutlery
Our baby cutlery encourages independence and helps develop your baby's coordination skills. From our Smushee™ and Softee™, to clever heat-sensing spoons!
Simple and stylish, mess-free mealtimes
Made from soft and supple silicone, our range of pastel-tone tableware is completely baby-proof and resistant to damage, meaning no chips, peels, cracks, or shatters!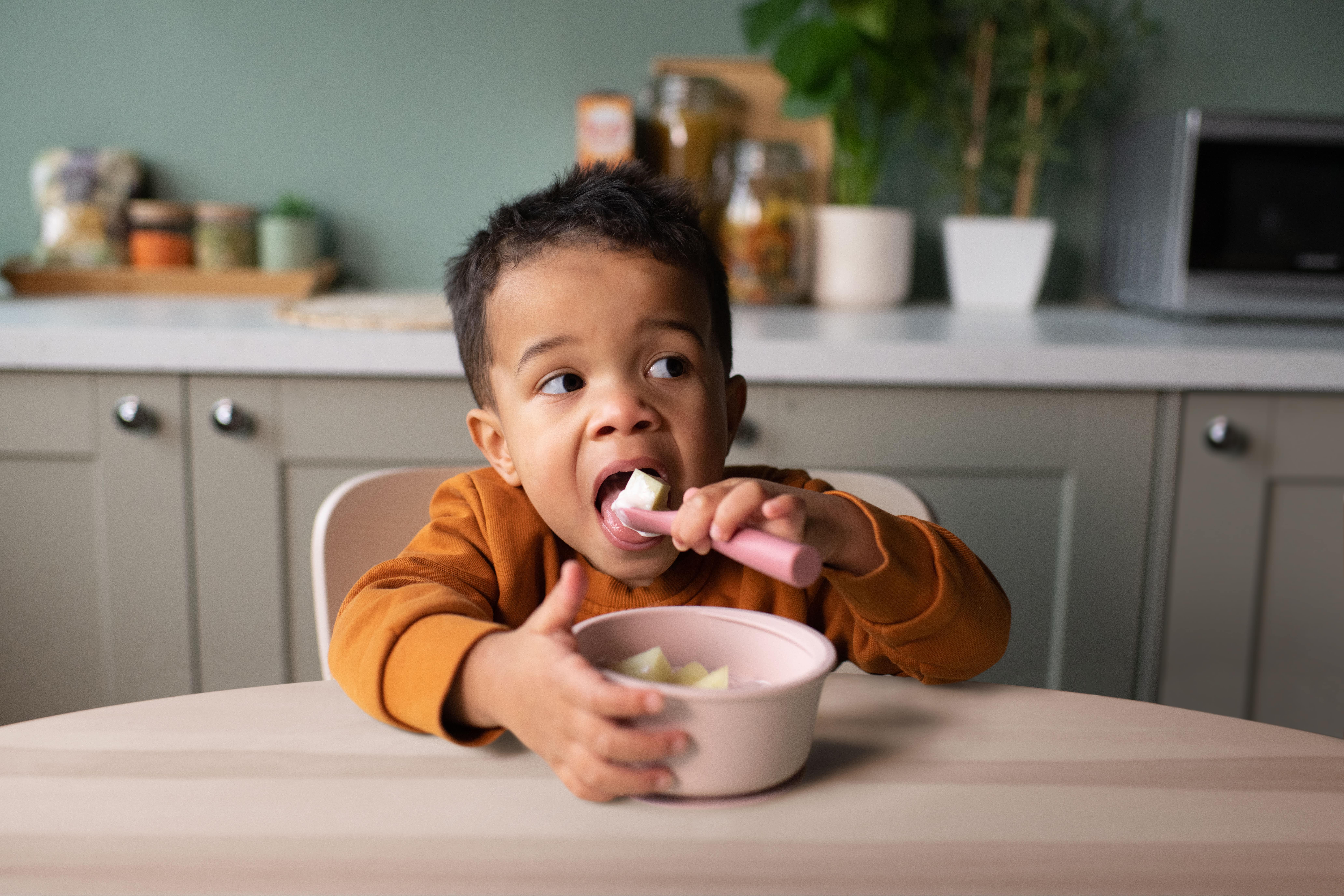 Bowl and Spoon
Designed to stick to the table so your little one can enjoy mealtimes with less mess and less stress.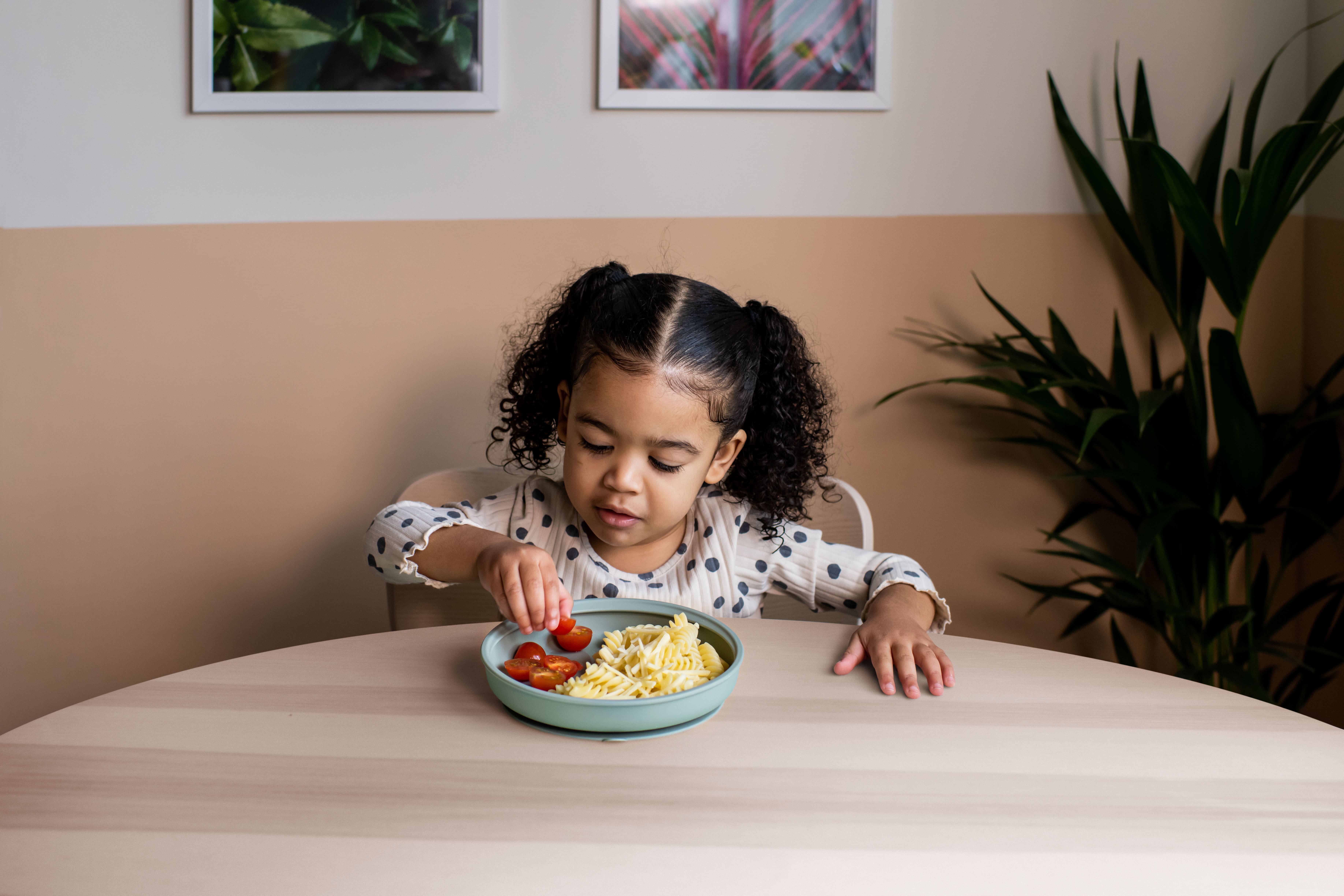 EasiStick Plate
No more plates on the floor! With a super suction base, your tiny tot can enjoy their food without mid-meal spills.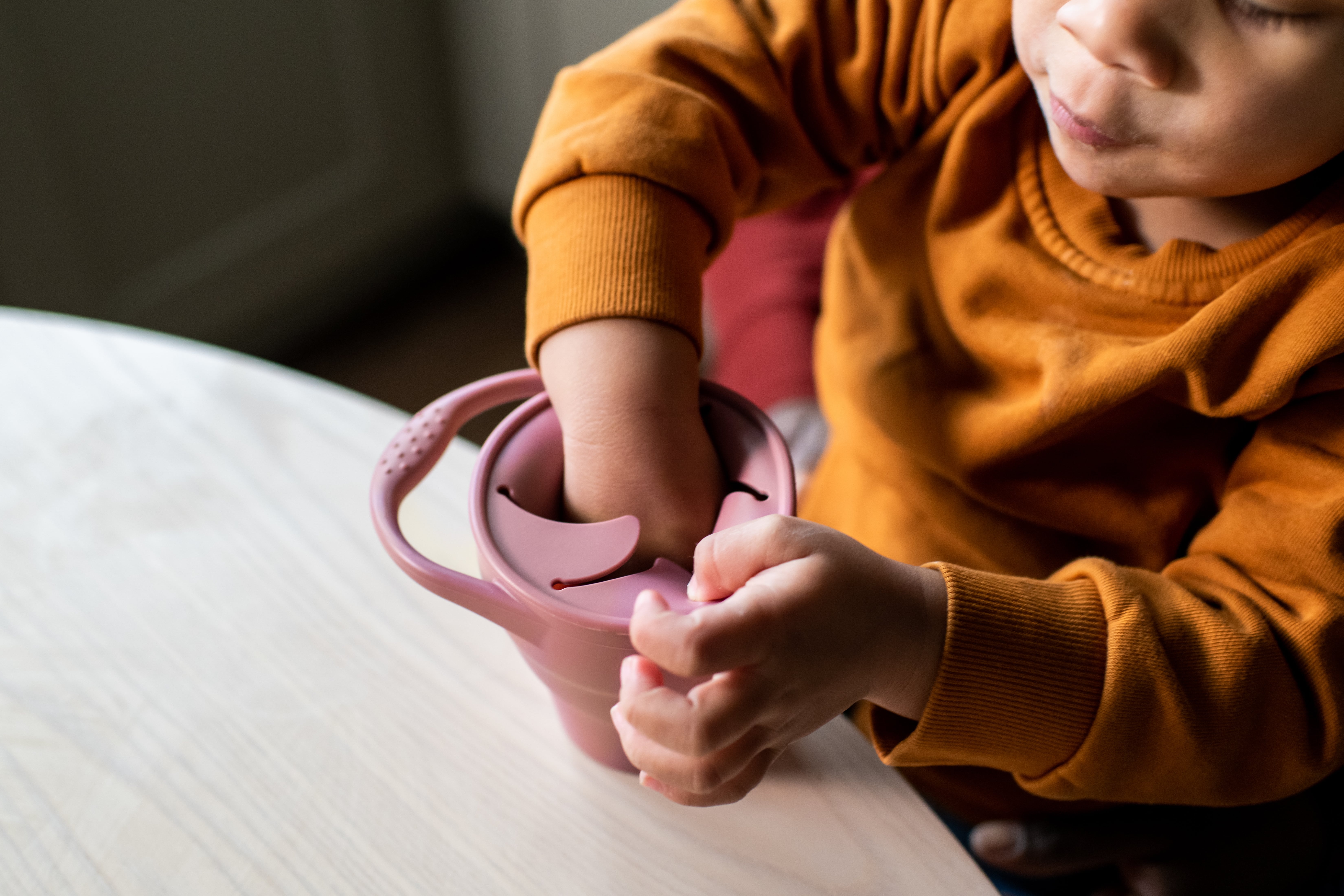 Snack Pot
Perfect for independent eating, the collapsible snack pot has a petal-like opening for spill-proof snacking.
Clever cups
Every child is different, but you can usually start introducing your baby to drinking from a cup anywhere between six and 12 months, as this is when they can begin drinking water alongside their meals.
They can start drinking water from this age whether they're breastfed, formula fed or fed a combination. Just make sure that they can sit up and hold their head steady independently.
Our colourful cups come in a range of styles and help to train your mini-me's tipping and sipping skills.
Parent Room | Weaning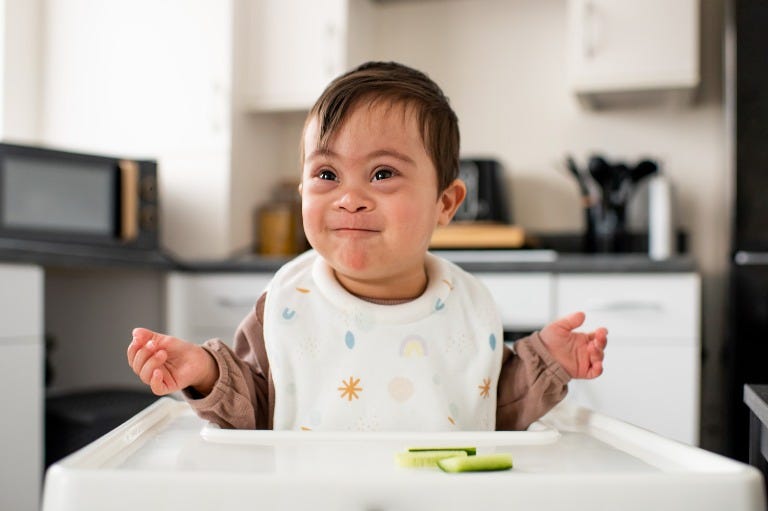 Introducing Your Baby to Textured & Solid Foods
This is your chance to introduce new flavours, and to encourage your mini-me to chew solids and meals with lumpier textures.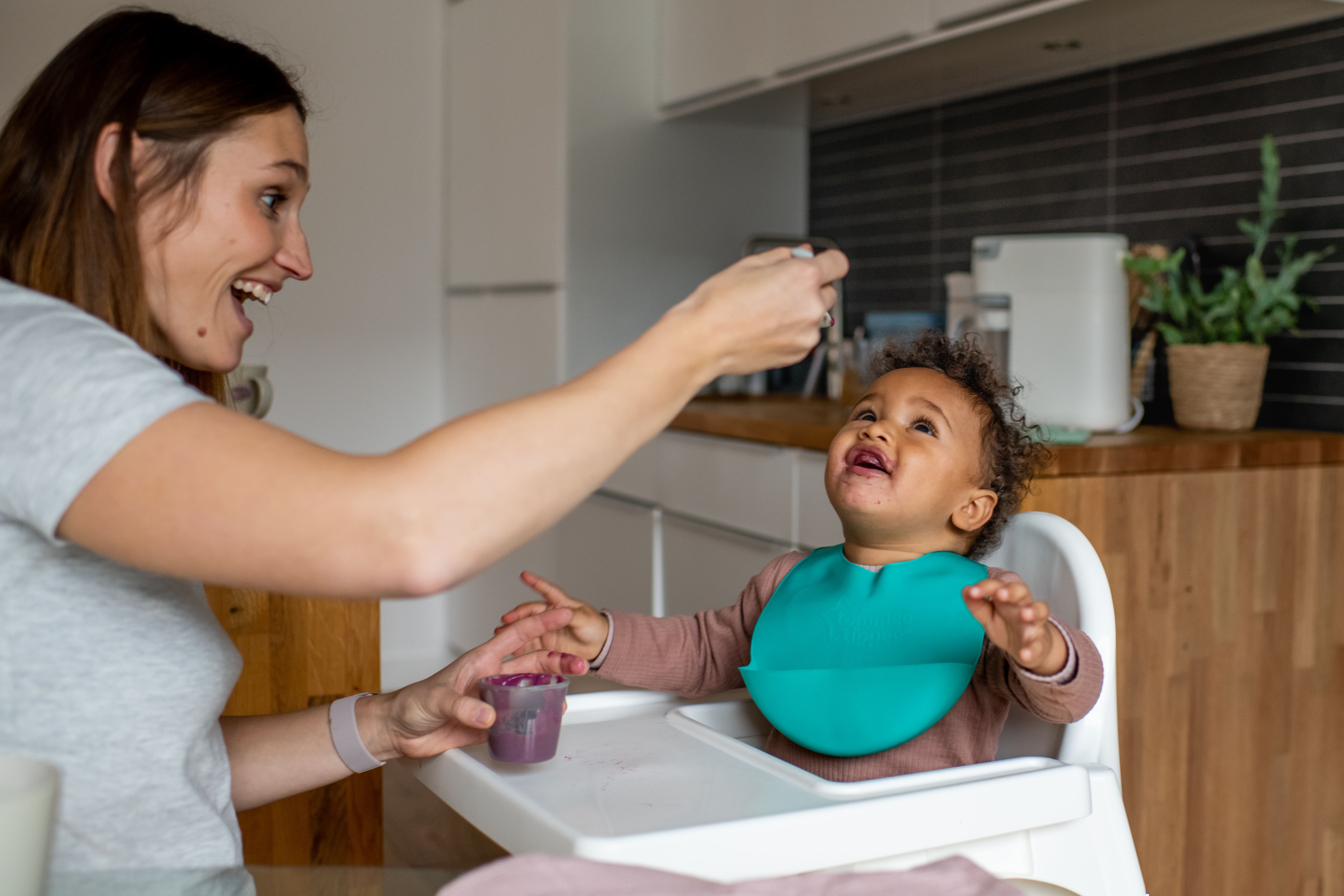 Our Guide to Homemade Baby Food
We've put together a list of the benefits of homemade baby food, as well as some handy hints on how to get started.
Weaning Bundles
Here to help your little one develop a healthy appetite and a positive relationship with food from the start, our perfectly prepared weaning bundles make moving on from milk easier, and a little less messy!