Tommee Tippee Sleep Trainers
Does the thought of clocks changing fill you with dread?
We know how it is...
You've just got your little one into a routine and all the family is getting a great night's sleep, then the clock change happens.
Suddenly bedtime is a struggle, tantrums are more frequent, the whole family is lacking in sleep and mornings require strong coffee for sleepy parents.
Fear not, our sleep trainers are set by you, so you can simply set them back or forward an hour and your little one should follow the stars to bedtime as usual.
No more 5am wake up calls
Our GroClock uses Ollie the Owl to help your little one learn when it's time to rise and shine and when to go back to sleep.
During the night, it displays a blue light and Ollie is surrounded by stars, and when it's time to wake up, the screen turns yellow and he opens his eyes!
Which sleep trainer clock is right for you?
Let's talk through the big differences between our GroClock and Connected Sleep Trainer Clock.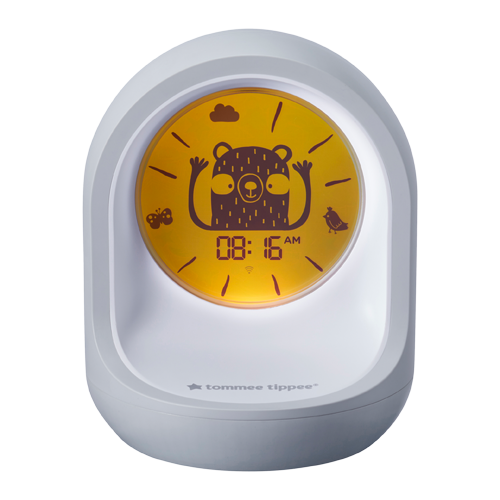 Connected Sleep Trainer Clock
With multiple alarm settings, soothing sounds, and colour-changing clockface, you can control everything from your phone and earn yourself some extra sleep.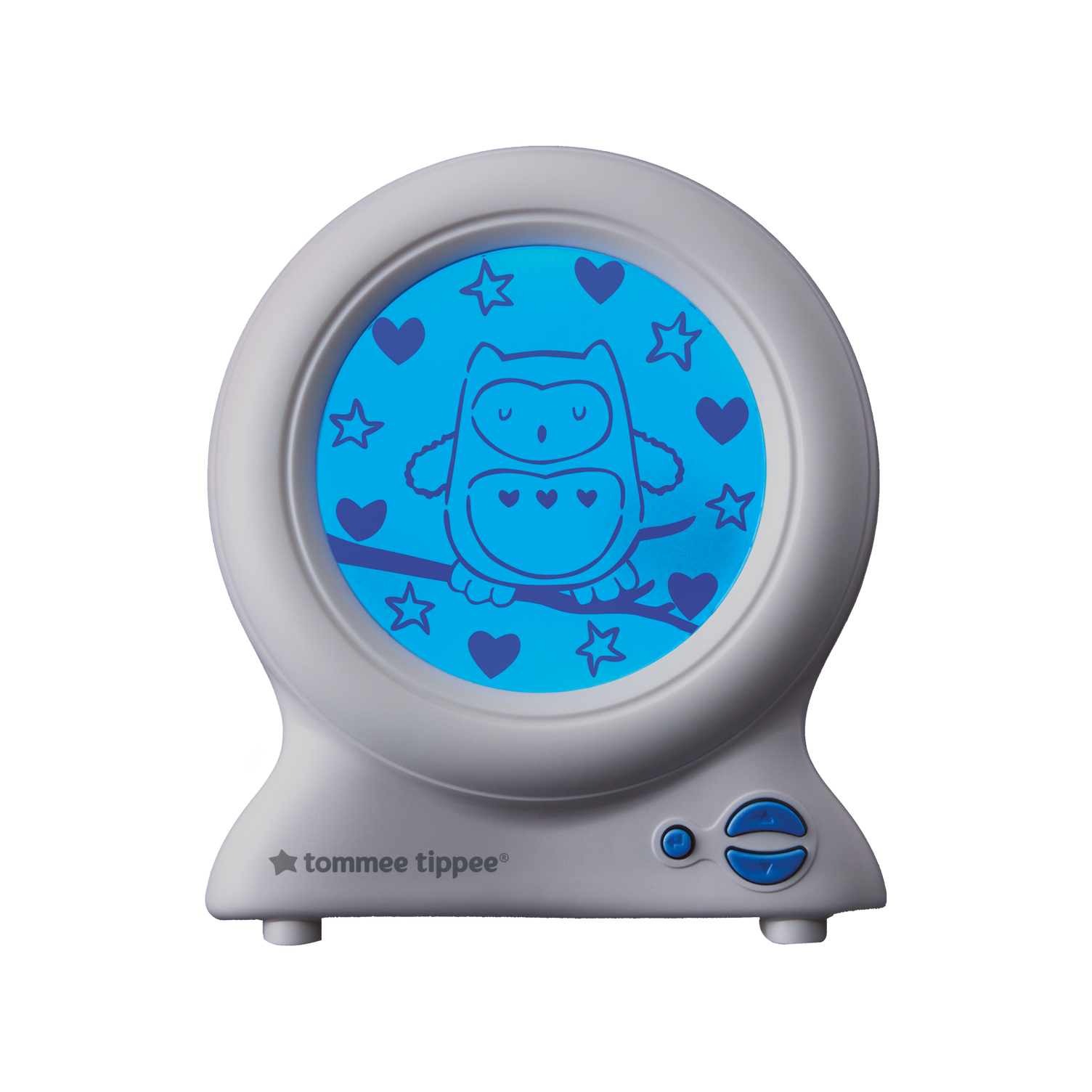 GroClock
Colours and pictures help children who are too young to read an ordinary clock, to understand when it's time to sleep and when it's time to spring out of bed to play!
| | | |
| --- | --- | --- |
| Connected Sleep Trainer Clock | | GroClock |
| ●︎ | Adjustable brightness | ●︎ |
| ●︎ | App-controlled | |
| | Bedtime story included | ●︎ |
| | Key-lock option | ●︎ |
| | Option to set two wake up times | ●︎ |
| ●︎ | Customised clock face | |
| | Mains powered (adaptor included) | ●︎ |
| ●︎ | 10 soothing sounds | |
| | Silent operation | ●︎ |
| ●︎ | USB-powered | |
| | Optional audible alarm feature | ●︎ |
A Sky Full of Dreams
A Sky Full of Dreams is a story that helps encourage little ones to stay in bed longer, which means more sleep for them and more sleep for you!
It's this combination of the simple glowing images and a story which has already made the GroClock a phenomenal success for hundreds of toddlers.