Baby Shower Series
Whether the mum-to-be is going all out with a big party, or keeping things more low-key, we've got you covered with our practical gift guide.
Our Baby Shower Guide: Gifts
The world of baby showers and new baby gifts can be overwhelming, but don't stress!
Whether the mum-to-be is going all out with a big party, or keeping things more low-key, we've got you covered with our practical gift guide.
Something For Mum
Being a new mum is tough at times, so it's a good idea when you're buying gifts for a baby shower, to not only think of the tiny new arrival, but also about the mum!
As well as practical things like breastmilk pumps, breast pads and nipple cream, you could also think about buying her some cosy new PJs for those hazy newborn days, or maybe get her a voucher for a beauty treatment or a postpartum massage to redeem when she feels ready for some solo time.
New Baby Gifts for Under £50
No matter what your budget is, we've got some perfect gifts that're under £50 to help new parents bring up their baby.
Our sleepwear styles, GroEgg2 room thermometer, and smart sleep aids will keep their little one safe and comfortable, and help them get as much sleep as possible – a quick hint, our Dreammaker™ is a total gamechanger!
You may not think a nappy bin sounds like a great present idea, but trust us, parents love our Twist & Click bins. They're now greener than ever and use bio-based GREENFILM™ to lock away germs and any nasty smells.
If you're practically minded, our baby healthcare kit is a great present idea. It's filled with nine essential items to look after baby, all stored in a convenient carry case.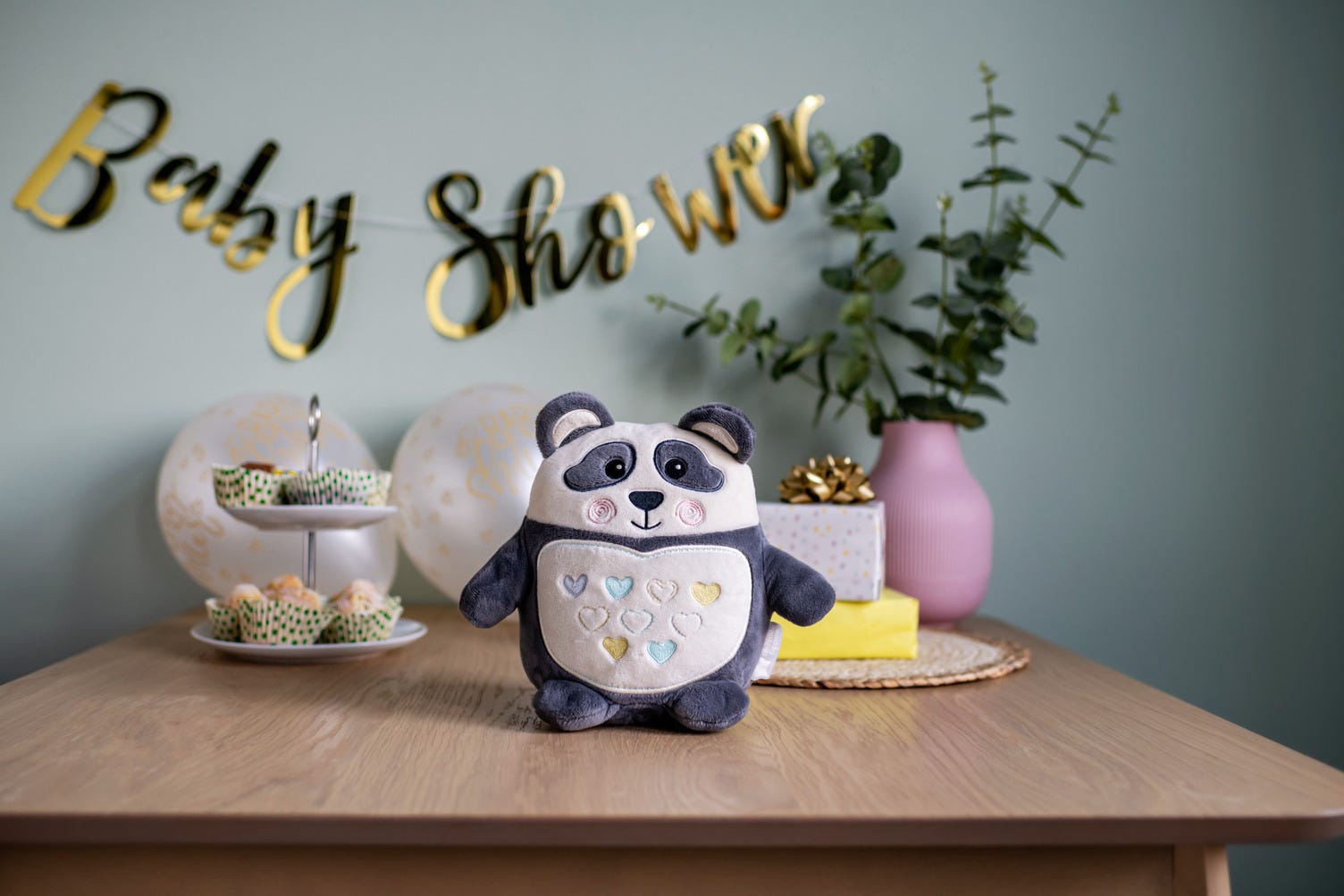 Something a Little Different
If your other friends or relatives have all the practical gifts covered, you could opt for something less conventional, but no less lovely!
A baby memory book is a great present idea. You could also include an old school disposable camera for the new parents to snap some pics of their new arrival when they're first born.
By the time they get the film developed and stick the photos in the book, they'll be well into the swing of parenting and will really appreciate looking back on those precious early memories.
If you know what the name of the new baby is going to be, you could get a personalised gift. We love the idea of a framed print that features the new baby's name.
Parenting is hungry work, and it can be really hard for new mums and dads to find the time (or the energy) to shop for groceries and prepare nutritious meals. A meal box subscription is a really great gift idea. It'll mean that they have one less thing to think about during the day, and that they continue to eat well as they navigate the world of parenthood.
Buying vouchers for a newborn photoshoot is another lovely gift idea. There are tons of talented photographers who offer this kind of service, and the final images are something that the new parents will treasure forever.
The Ultimate New Baby Gifts
If you're wanting to spend a little more or are buying a gift as part of a group, then we've got lots of great gift ideas…
Sterilising is an important step when looking after babies because it protects their developing immune system. We've got a range of sterilisers that use UV light or steam to ensure that all of baby's feeding equipment is squeaky clean.
New parents understandably worry about their little one a lot, especially at night when they're sleeping. Our Dreamee Sound Motion and Video monitor gives parents peace of mind while their baby sleeps because they can watch and listen to them from anywhere in their home.
When looking for the perfect gift for the new baby in your life, you can't go wrong with one of our exclusive Tommee Tippee bundles! From the Ultimate Get Baby Ready bundle to our Ollie the Owl and Pip the Panda Newborn Gift Sets, they're sure to please soon-to-be-parents.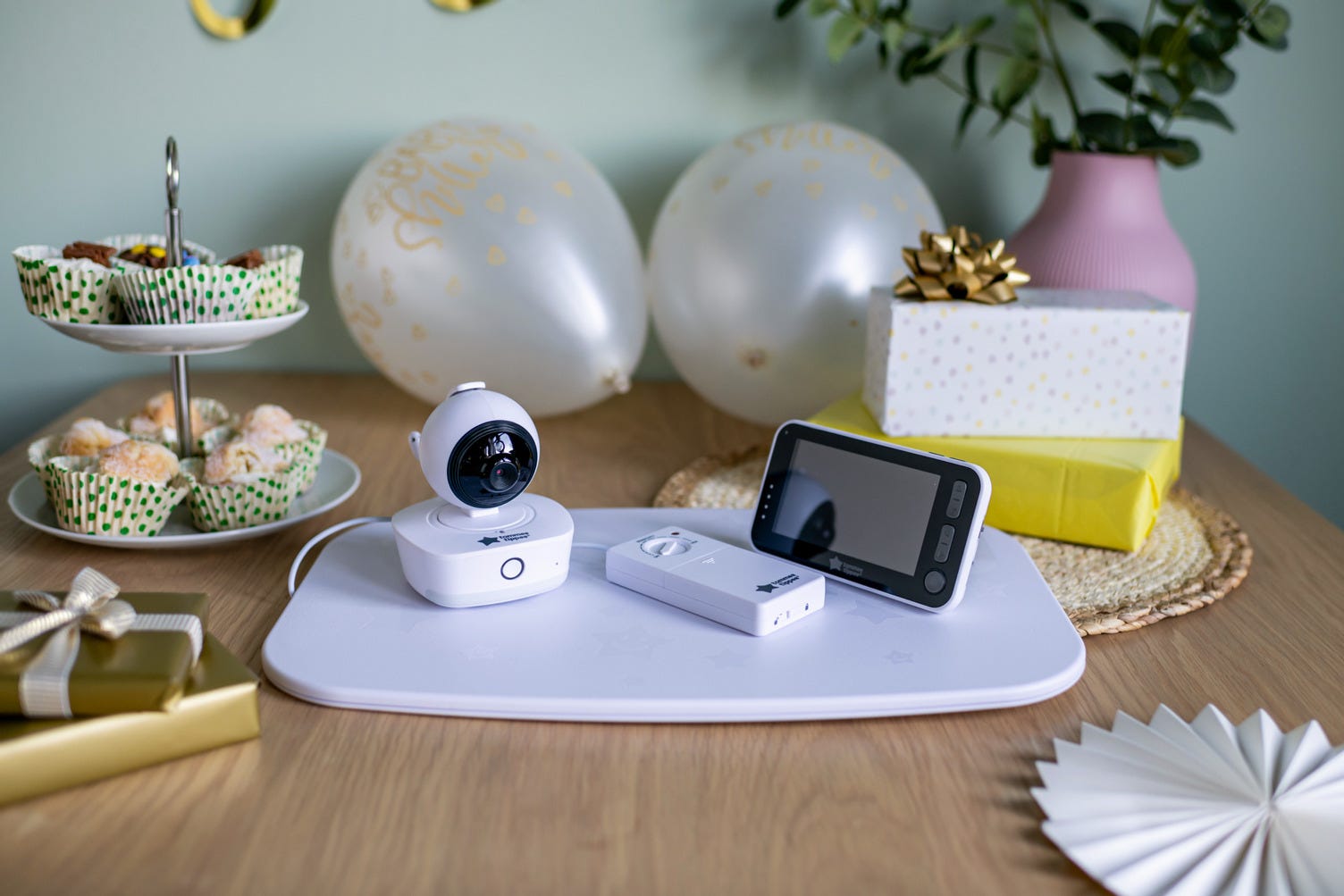 Use a Tommee Tippee Wishlist
If you're not sure what to gift and want to let the new parents choose, then why not suggest that they create their very own Tommee Tippee wishlist!
All they need to do is…
Log into their Tommee Tippee account, or create one.
Browse the Tommee Tippee site and find the products that they'd love to receive.
Add them to their wishlist by clicking on the love heart icon so that it turns red.
View their completed wishlist by clicking on the love heart icon in the top right-hand corner of the screen.
From there, they can share their wishlist with friends and family via email and include a message of thanks!