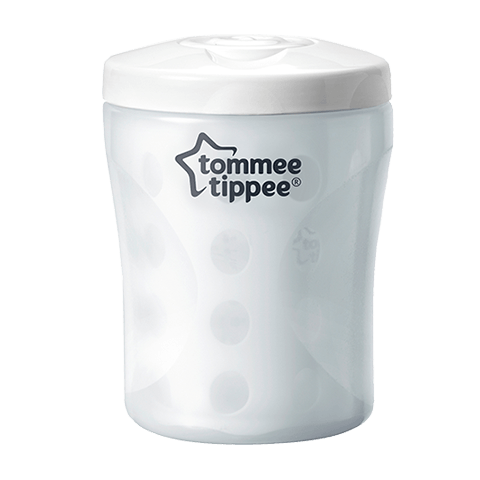 Single Bottle Steriliser
Category
FAQ'S
Find some answers to the most frequently asked questions about your Closer to Nature® Single Bottle Steriliser.
How should I position the bottle in my steriliser?
The aim is to allow steam to get inside and all around every bottle. The best position for this is upside down, placing the teat and the lid on the top at an angle.
How long will my bottle remain sterile if I leave it in my steriliser?
As long as the steriliser is left unopened then the bottle will remain sterile for 3 hours. After this time it will need to be sterilised again.
How do you wash the steriliser?
The best way to wash this is by hand in warm soapy water or you can use the dishwasher. Pop it on the top shelf though. As with all white and clear plastic things they can get a bit stained and yucky-looking in the dishwasher (blame that Bolognese sauce or carrot soup you had last night). If it does discolour there's nothing to worry about – it's perfectly safe, it just won't look as inviting!
How do I reassemble my bottle after sterilisation?
Just reassemble as normal, but wash your hands thoroughly first, or use a pair of teat tongs if you have some. The idea is to keep the bottle as clean and sterile as possible.